Merck Expands Donation Program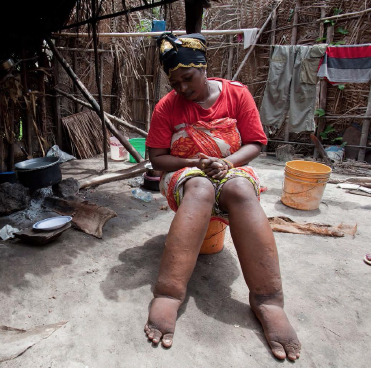 Merck has expanded the Mectizan Donation Program (MDP) to reach an additional 100 million people a year through 2025 as part of its global effort to eliminate lymphatic filariasis (LF). Through the MDP, established by Merck in 1987, the company donates Mectizan for onchocerciasis (river blindness) in Latin America, Africa, Yemen and for LF in African countries where it co-exists with river blindness.
Workers' Comp Drug Spend Continues to Drop
CompPharma's 14th Annual Survey of Prescription Drug Management in Workers' Compensation showed an average 11% reduction in payers' pharmacy spend, driven by a 13.3% reduction in opioid cost. The survey analyzed the 2016 pharmacy cost data of 23 workers' compensation insurance carriers, third-party administrators, self-insured employers, and state funds. In contrast, across all payer types, pain medication use declined by 1%, according to Quintiles IMS (now IQVIA).
PhRMA Elects New Officers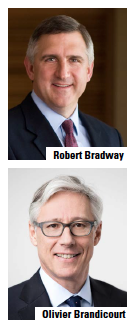 The Pharmaceutical Research and Manufacturers of America (PhRMA) has elected new officers to its board of directors. Robert Bradway, chairman and CEO of Amgen, was elected chairman-elect. Olivier Brandicourt, CEO of Sanofi, has been named chairman-elect and PharmaVOICE 100 honoree Jim Robinson, president, Astellas Americas, assumes the role of board treasurer effective Feb. 7, 2018.
Mr. Bradway formerly held the position of board treasurer and will succeed Joaquin Duato, executive VP and worldwide chairman, pharmaceuticals, Johnson & Johnson, as PhRMA board chairman, in February 2018.
U.S. R&D Investment Grows
Total U.S. investment in medical and health R&D in the United States grew by 20.6% from 2013 to 2016 led by industry and the federal government, according Research!America. The medical/health industry invests more than any other sector, accounting for 67.4% of total spending in 2016. Biopharmaceutical companies contributed the largest share of funding (77.5%) in 2016, accounting for more than half (52.3%) of total U.S. R&D spending.
Gilead Makes 10-Year Commitment to HIV/AIDS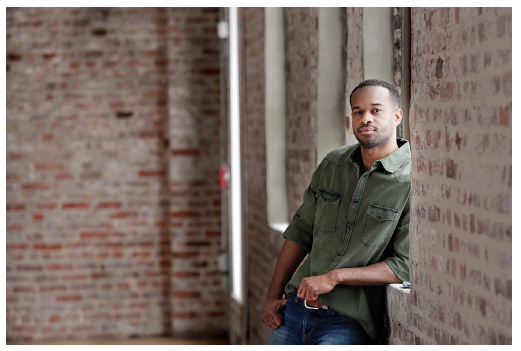 Gilead Sciences has launched the Gilead COMPASS (COMmitment to Partnership in Addressing HIV/AIDS in Southern States) Initiative, a 10-year, $100 million commitment to support organizations working to address the HIV/AIDS epidemic in the southern United States.
Gilead is partnering with three coordinating centers to lead the corporate giving program of the initiative: Emory University Rollins School of Public Health, the University of Houston Graduate College of Social Work, and the Southern AIDS Coalition.
Boehringer Ingelheim Makes Molecules Available to the Scientific Community
~~~~~~~~~~~~~~~~~~~~~~~~~
Awards…
Astellas Named Best Workplace for LGBTQ
For the fourth consecutive year, Astellas has achieved a perfect score on the Human Rights Campaign Foundation's annual Corporate Equality Index. The 2018 CEI evaluates LGBTQ-related policies and practices, including non-discrimination workplace protections, domestic partner benefits, transgender-inclusive healthcare benefits, competency programs, and public engagement with the LGBTQ community.
Biogen and Ionis Win Prestigious Prix Galien Award
Biogen and Ionis have been awarded the 2017 Prix Galien USA Award for Best Biotechnology Product for Spinraza. The Prix Galien USA Award recognizes extraordinary achievement in scientific innovation that improves the state of human health. Spinraza is the first and only FDA-approved treatment for spinal muscular atrophy.
Alkermes and Flexio Named Best Boston Employers
Alkermes and Flexio Therapeutics have been named The Boston Globe's Top Places to Work. The Top Places to Work recognition applauds the most admired workplaces in Massachusetts based on anonymous employee feedback collected through a survey.
ERT Recognized for Excellence in Patient Centricity
ERT has been recognized with a CPhI Pharma Award for Excellence in Patient Centricity. The award is for TARGET My Hives, a patient community app from ERT that enables access to an online network of resources and health professionals for patients with hives.
PPD Earns Awards for Regulatory Affairs Excellence
PPD has earned two honors for excellence in regulatory affairs at The Organization for Professionals in Regulatory Affairs Awards.
PPD was also named Best CRO Provider at the World ADC Awards, which acknowledges the CRO's excellence and dedication of PPD Laboratories professionals in supporting clients' antibody-drug conjugate research to develop new anticancer therapies.
Tesaro Execs Named EY Entrepreneurs of the Year
Tesaro, an oncology-focused biopharmaceutical company, is proud to announce that co-founders Lonnie Moulder, CEO, and Mary Lynne Hedley, Ph.D., president and chief operating officer, have been named EY Entrepreneurs of the Year 2017 Overall National Award Winners. They were also recognized as the National Award Winners in the Life Sciences category. The award honors those who make a difference through they way they encourage entrepreneurial activity and recognizes the contribution of people who inspire others with their vision, leadership, and achievement.
Working Mother Names Pharma Companies as 100 Best Companies
Astellas, Novo Nordisk, Roche Diagnostics, and Takeda have been honored as part of Working Mother's 100 Best Companies for their strong leadership in creating progressive programs for its workforce in the areas of advancement of women, flexibility, childcare, and paid parental leave.
~~~~~~~~~~~~~~~~~~~~~~~~~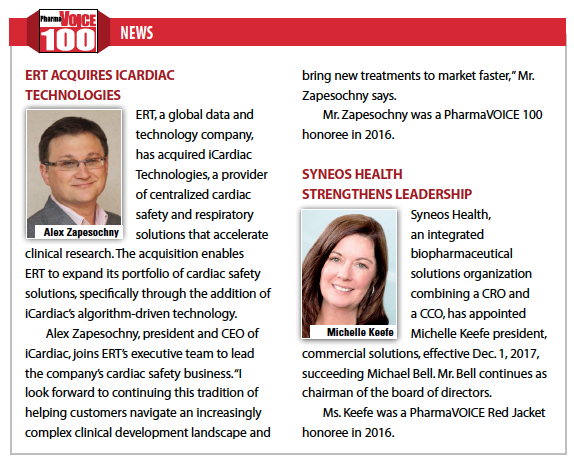 E-Books:
A New Era
Sponsored by: Healthcare Businesswomen's Association
Podcasts:
Whole Slide Imaging and Its Potential Role in Clinical Trials and Primary Diagnostics
Sponsored by: ACM Global Laboratories
Building a Collaborative HCP-Patient Relationship: Insights from Health Psychology
Sponsored by: Atlantis Healthcare
Death of the Campaign Factory: Why Advertising Agencies Must Evolve
Sponsored by: precisioneffect
Webinars:
How to Avoid the 5 Patient Enrollment Mistakes That Delay Clinical Trials (OnDemand version)
Sponsored by: Acurian
2018 Healthcare Predictions
Sponsored by: InCrowd
White Papers:
Enhancing Therapeutic Alliance and Promoting Shared Decision Making
Provided by: Atlantis Healthcare
How Digital Pathology is Revolutionizing Clinical Trials
Provided by: ACM Global Laboratories
CX: Pharma's Search for Excellence
Provided by: eyeforpharma
~~~~~~~~~~~~~~~~~~~~~~~~~
Top Health Industry Issues of 2018
Meet your new co-worker, artificial intelligence
Health reform isn't over; it's just more complicated
Medicare Advantage swells in 2018
Healthcare's endangered middlemen, the PBMs
The healthcare industry tackles the opioid crisis
Securing the Internet of Things
2018 is the year of strategic patient experience
Price transparency moves to the state house
Social determinants come to the forefront
Real-world evidence is a growing challenge for pharma
Disaster preparation
Tax reform moves forward
Source: PwC Health Research Institute