Industry at Large AbbVie Ireland Takes Efforts to Reduce Carbon Footprint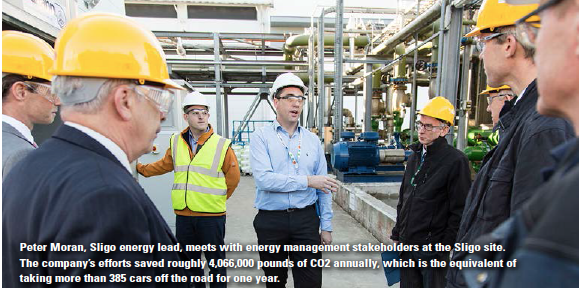 AbbVie's facility in Sligo, Ireland, was the first of the company's sites to address how to save energy and reduce its carbon footprint by implementing ISO 50001 standards  for improving energy management systems. The program set the objective of delivering an annual energy savings of an estimated 26% of the overall energy cost, while delivering a reduction of 3,590 metric tons of CO2 through sustainable development.
AbbVie's facility in Ireland received in September the International Energy Award from the Association of Energy Engineers (AEE).
Alexion Employees Volunteer in Company's First Global Day of Service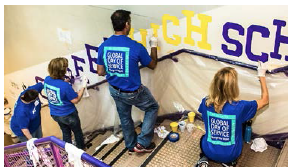 More than 1,500 employees of Alexion Pharmaceuticals volunteered as part of the company's first Global Day of Service. Alexion partnered with local nonprofit organizations to participate in service projects focused on improving health, wellness, and education in 30 of the company's local communities across North America, Europe, Latin America, Asia, and Australia.(PV)
~~~~~~~~~~~~~~~~~~~~~~~~~
Podcasts
Challenges and Solutions for Self-Management in Chronic Illness
Sponsored by: Atlantis Healthcare
Concept to Commercialization of Complex Medical Devices with Mobile Medical Apps
Sponsored by: Chiltern
Specialty publication
"Inspiring Hope" Ideathon
Sponsored by: INC Research/CISCRIP
Webinars
Early Asset Development and Commercialization: Partnering for Success
Sponsored by: Cello Health, Nov. 17, 2016
Best Practices for your Next Tracking Study
Sponsored by: InCrowd
OnDemand Recording from Oct. 19, 2016
How Can Pharma Balance Gene Therapy's Promise and Price?
Sponsored by: Manatt Health, Nov. 16, 2016
Engaging Gen X and Millennials Successfully in the New Patient Economy
Sponsored by: RAPP,  Nov. 30, 2016
White Papers
Self-Management in Chronic Illness
Provided by: Atlantis Healthcare
The New CIO Mandate in Life Sciences
Provided by: Cognizant
Strategies for Developing Mobile Medical Apps for Patient-Interactive Medical Devices
Provided by: Chiltern