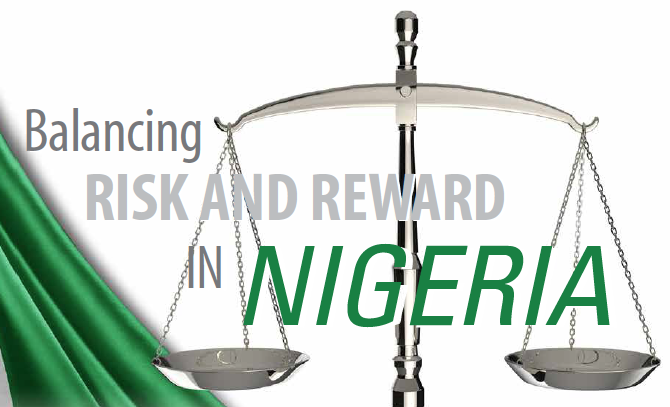 As the largest economy in West Africa based on gross domestic product (GDP), Nigeria is emerging as an exciting market for all industries. According to 2013 figures, Nigeria's GDP is around $500 billion, stronger even than South Africa with a GDP of around $350 billion. Today, Nigeria is the 26th largest economy in the world.
"Nigeria has had a democratic government since the early 2000s and has enjoyed stable, steady economic growth, which makes it attractive for industry," says Jennifer Dent, president BIO Ventures for Global Health.
While Nigeria is probably best known for its huge oil reserve, it's strong across other sectors of the economy, boasts a highly educated workforce, and has a large base of R&D institutions, Ms. Dent says.
Pharma Advantages
Compared with other emerging markets, Nigeria's pharmaceutical market is smaller and less developed, says Tania Holt, associate principal at McKinsey. However, she notes that it is fast-growing and arguably has significant long-term potential driven by strong socio-economic factors.
Ms. Holt says compared with other emerging markets, Nigeria is underpenetrated on a per capita basis, with less than $10 spent per capita on pharmaceuticals in 2010 compared with more than $100 per capita for Brazil, South Africa, and Russia.
"Nigeria also has a less developed domestic industry with just four local companies certified with GMP at the end of 2014, which means the country relies heavily on imports and it is not unlikely that the pharmaceutical trade balance could reach $1 billion by 2020," Ms. Holt points out.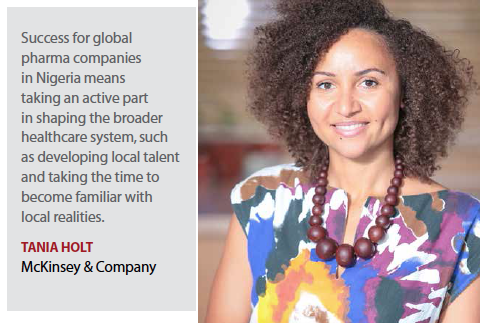 She adds, however, that Nigeria outpaces all BRIC nations in terms of pharmaceutical growth, citing BMI Research figures of  about 13% growth in spending between 2011 and 2016. Nigeria also boasts about 5.5% GDP growth, which is competitive among its BRIC peers and about 3% population growth, more than two times that any other BRIC country.
"The momentum is strong, and the market dynamics are shifting in such a way that Nigeria presents one of the most compelling opportunities in Africa, and increasingly in the context of all emerging markets," Ms. Holt says. "Other emerging markets illustrate some important lessons that can help Nigeria achieve similar success: strong regulation, an emphasis on quality and affordability for patients, and policy-based protection of the industry, as well as a strong local industry."
Ms. Dent says with close to 150 universities, Nigeria is the leading country in Africa for qualified professionals in healthcare, engineering, and other sectors. In terms of a major pharmaceutical presence, a number of large pharma companies have set up offices and manufacturing plants in the country, for example GSK and Sanofi have both been in Nigeria for many years, she says.
"GSK has been in Nigeria for 40 years and has a manufacturing plant in the Ogun state and an office in Lagos; Sanofi also has been in the country for decades," she notes. "Procter & Gamble has an office in Lagos and two manufacturing plants in Nigeria. Roche has an office in Lagos and is planning to expand programs in Nigeria. I think we'll see more large pharma companies moving into Nigeria over the next five years or so."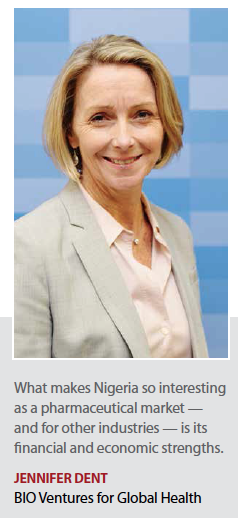 Logistically, Ms. Dent says it would probably make sense for companies seeking to set up in Nigeria to start in Lagos state, which is the smallest in size, but with a large, urban and wealthier population. Moreover, since 50% of Nigeria's 180 million people live in cities, companies are in a position to build their businesses in a more efficient manner since reaching an urban population is more straightforward. The Nigerian government, with the goal to boost local production of medicines, has set up structures such as the Pharmaceutical Development Fund (NPDF) to support the local pharma industry.
"The NAFDAC — National Agency for Food and Drug Administration and Control — has a well-publicized collaboration with the WHO to increase the likelihood of local manufacturers receiving pre-qualification for GMP certification. This initiative has been successful thus far, with four manufacturers having achieved this by the end of 2014," she says.
R&D and Clinical Trials
A number of the Nigerian universities that BIO Ventures for Global Health has worked with are undertaking fairly sophisticated R&D projects, including the University of Lagos, University of Ibadan, and Redeemer's University.
In addition, the Nigerian National Institute of Pharmaceutical Research and Development (NIPRID), a government-funded organization, is working to drive innovative research and product development.
A number of R&D companies are emerging in Lagos state and around Abuja that are seeking to build partnerships with industry, Ms. Dent says.
She says the clinical research space is also busier than many realize. Clinical studies are being conducted at centers that are affiliated with hospitals; for example, the University of Ibadan conducts a number of studies across several disease states.
"These centers are known for their research in HIV/AIDS and malaria, but they also do work in oncology," Ms. Dent says. "In fact, there are many sites in Nigeria that can run clinical studies across diseases, such as diabetes, endocrine and cardiovascular diseases, as well as infectious diseases."
Market Challenges
One of the biggest challenges for companies doing business in Nigeria is the reputation it has for corruption.
Transparency International, a database that measures countries based on how corrupt a public sector is perceived to be, rates Nigeria 27 out of 100 (with 0 being highly corrupt and 100 very clean).
Ms. Dent says, however, that President Muhammadu Buhari has made it his mandate to tackle corruption. Soon after coming to office, he appointed an advisory committee to investigate effective ways to tackle corruption and reform the legal system.
Another problem with many sub-Saharan African countries is weak infrastructure issues, including irregular electric supply and poor transportation services. These challenges both lower the availability of quality medical products/services and serve as barriers to access.
Availability of advanced medical equipment in Nigeria lags eight to 20 times below India, a greater gap separating the nation from South Africa and China, Ms. Holt says.
"Pharmaceutical companies are most likely to face supply chain challenges during import and at the point between wholesale and retail, particularly where a cold chain is involved and other strict quality measures are needed," Ms. Holt says. "Further, there are considerable mark-ups, especially given the lack of strong price regulation, increasing the final cost of drugs."
Ms. Holt adds that the pharma industry can look to learn from fast-moving consumer goods companies.
"The real differentiating factor is that these companies take a route-to-market approach, whereby they carefully identify who their customers are and define several distribution channels to best reach and serve them — often using different distributors for different channels," she says.
Regulatory Landscape
Nigeria has two main regulatory bodies, the National Agency for Food & Drug Administration & Control (NAFDAC) and the Department of Food and Drug Services, says Sherif Shafick, general manager – Middle East & Africa, for Kantar Health.
NAFDAC is responsible for regulating and controlling the manufacture, importation, exportation, distribution, advertisement, sale, and use of regulated products, including drugs and medical devices.
"Registration of a product does not automatically confer an advertising permit," Mr. Shafick says. "A separate approval by the agency is required if the product is to be advertised."
NAFDAC has begun to champion quality and safety, and has been central in reducing the circulation of counterfeit drugs in recent years via a series of preventive measures, including more stringent requirements with regard to domestic labeling, Ms. Holt says.
The Department of Food and Drug Services is responsible for national and international policy matters and responsible for the production of some essential medicines (Federal Pharmaceutical Manufacturing Laboratory) and for drug management/logistics, which includes technical support in forecasting selection quantification, procurement warehousing and distribution of essential drugs and other health products for all health programs, Mr. Shafick says.
The regulatory environment has presented some challenges for companies seeking to access the market, Ms. Holt says. The registration process has historically been lengthy — as long as three years in some cases — but it appears to be improving.
"It's an area of huge interest and importance not only to the pharmaceutical industry, but also for the broader global public health community for whom Nigeria is a major priority," Ms. Holt says.
Ms. Holt says the pharma industry would do well to get actively involved with ongoing discussions about harmonizing the drug regulation agencies across the West African region as it could reduce the complexities. (PV)