The sequelae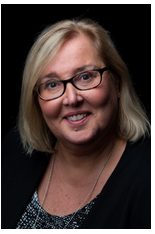 The personal, economic, and cultural upheaval from the coronavirus tragedy has changed our lives. The numbers, which during the early days of reported cases were abstract for most of us, have taken on new meaning in the subsequent months, as most of us now know someone who has contracted the virus or who tragically has lost someone to COVID-19.
Researchers and scientists continue to learn more and more about this disease and its long-term effects. This data, along with other research, is being used by a multitude of companies working toward developing new vaccines, new testing methods, and new medications. We are seeing our industry push as never before — or for as long as many of us can remember — to meet the future of now. Gold standard processes are no longer satisfactory to meet the demands of a virus that knows no boundaries. New ways of thinking, acting, and reacting are pushing many of us out of our comfort zones. The often-used phrase of "new normal" is open to interpretation and uncertainty. Should we accept normal — new or not — to be what we aspire to? Or, should we take this opportunity to be anything but normal and embrace the extraordinary?
Would it be so bad to rise to a new level and continue to push the boundaries of what was once accepted?
The future is now, and we have the capacity to make it remarkable for our families, for our patients, for our businesses, and for our industry. We continue to see what exceptional means right now in everyday life by all of the healthcare workers, first responders, and essential workers — many of whom will remain anonymous heroes — who unselfishly put themselves in harm's way for our greater well-being. We will forever be in their debt.
At the same time, we need to remain vigilant about caring for our most vulnerable populations, including non-COVID-19 patients whose clinical treatments have been interrupted. A recent survey conducted by Clinical Research IO shows that investigators conducting clinical trials on a wide range of diseases are experiencing significant interruptions in their trials due to the ongoing coronavirus crisis. The results showed 24% of investigators reported that they have stopped enrolling new patients due to patient safety concerns, and of the 76% remaining investigators, more than one-third, or 37%, indicated they are considering halting new patient enrollment. These numbers could have a devastating and long-term impact for everyone involved in clinical research.
Dr. Marcus Stone, CEO of The Spine Institute of Louisiana Foundation, one of the clinical investigators quoted in the research, says due to COVID-19 restrictions in healthcare, clinical trial activity has largely come to a halt, which will lead to a significant slowdown in new drug and device development.
To minimize the negative impact across the board, especially in the approval numbers of breakthrough new medications needed to address a host of serious and rare conditions, we will need to be extraordinary in our thinking and our actions — the antithesis of normal.
Taren Grom, Editor
~~~~~~~~~~~~~~~~~~~~~~~~~
Their Word…
Robin Robinson
Senior Editor
The expectation of an "Amazon" experience in healthcare interactions will require a new marketing hybrid model of both consultancy and agency in one.
Kim Ribbink
Features Editor
The digital twin could help to solve many challenges in R&D and manufacturing by accurately predicting many behaviors.
~~~~~~~~~~~~~~~~~~~~~~~~~
June 2020
The Changing Clinical Trial Landscape
Behavioral Science Marketing
Digital Medicines
Machine Learning
Chief Creative Officers
Showcase: Clinical Trial Solutions
~~~~~~~~~~~~~~~~~~~~~~~~~
Masthead
The forum for the industry executive
Volume 20 • Number 5
Publisher Lisa Banket
Editor Taren Grom
Creative Director Marah Walsh
Senior Editor
Robin Robinson
Features Editor
Kim Ribbink
Design Associate
Ariel Medel
Director of Sales
Cathy Tracy
National Account Manager
Suzanne Besse
Webcast Network Producer
Daniel Limbach
Circulation Assistant
Kathy Deiuliis
Copyright 2020
by PharmaLinx LLC, Titusville, NJ
Printed in the U.S.A.
Volume Twenty, Number Five
PharmaVoice (ISSN: 1932961X) is published monthly except joint issues in July/Aug. and Nov./Dec., by ­Pharma­­Linx LLC, P.O. Box 327, Titusville, NJ 08560. ­Periodicals postage paid at Titusville, NJ 08560 and additional mailing offices.
Postmaster: Send address changes to PharmaVOICE, P.O. Box 292345, Kettering, OH 45429-0345.
PharmaVOICE Coverage and Distribution:
Domestic subscriptions are available at $190 for one year (10 issues). Foreign subscriptions: 10 issues US$360. Contact PharmaVOICE at P.O. Box 327, Titusville, NJ 08560. Call us at 609.730.0196 or FAX your order to 609.730.0197.
Contributions: PharmaVoice is not responsible for unsolicited contributions of any type. Unless otherwise agreed in writing, PharmaVOICE retains all rights on material published in PharmaVOICE for a period of six months after publication and reprint rights after that period expires. E-mail: [email protected].
Change of address: Please allow six weeks for a change of address. Send your new address along with your subscription label to PharmaVOICE, P.O. Box 292345, Kettering, OH 45429-0345. Call us at 800.607.4410 or FAX your change to 937.890.0221. E-mail: [email protected].
Important notice: The post office will not forward copies of this magazine. PharmaVOICE is not responsible for replacing undelivered copies due to lack of or late notification of address change.
Advertising in PharmaVoice: To advertise in Pharma­­Voice please contact our Advertising ­Department at P.O. Box 327, Titusville, NJ 08560, or ­telephone us at 609.730.0196. E-mail: [email protected].
Letters
Send your letters to [email protected]­voice.com. Please include your name, title, company, and business phone number. Letters chosen for publication may be edited for length and clarity. All submissions become the property of PharmaLinx LLC.