Digital health solutions and SaMD: Pharma's steps for success
Sponsored By:
S3 Connected Health
Speakers:
Jim O'Donoghue, President, S3 Connected Health Andrew Wright, Owner, H1 Consulting Hans-Peter Frank, Founder & CEO, T-S-P Health GmbH
For pharma companies looking to build digital health solutions, Software as a Medical Device (SaMD) is now an essential distinction to be aware of. Not all digital health solutions are classified as SaMD, so it's important to be clear on the influencing factors and the implications of going down this path.
In this webinar, industry veterans will share insights and provide actionable advice on how to develop and launch SaMD digital health solutions that address pharma's challenges, including:
Why SaMD is important for digital health, the capabilities required, and the best approach for pharma when developing solutions
Assessing the medical device classification of solutions and how this impacts on your business strategy, development plan, and regulatory roadmap
Choosing the best region for launch and how it will determine the level of evidence and validation required, and what reimbursement models are available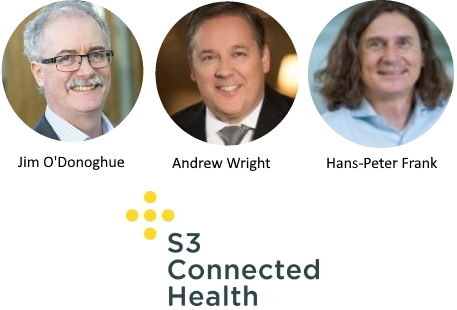 About the Sponsors
At S3 Connected Health, we create digital health solutions and digital therapeutics (DTx) that improve the lives of people with acute and chronic conditions. We support our partners in pharma through co-creation, development and commercialization of solutions, bringing them to market quickly, operating them efficiently, and ensuring successful adoption.
For more information please visit https://www.s3connectedhealth.com