Improve Efficiency and Enhance Patient-Centricity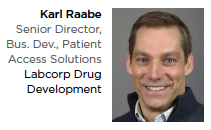 Technology is growing at a fast clip in patient service hubs. Completing information online is the norm for tech-savvy patients, with automation providing speed and cost reduction. At the same time, patients require personal support to access, understand and adhere to therapies for successful outcomes, with small population groups and tailored therapies requiring expert handling. The human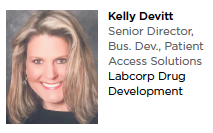 touch bridges the gap.
The Role of Technology
What do stakeholders expect from hub technology?
Patients want fast resolution for requests and inquiries. They want options and flexibility for interacting with their programs, including online portals, texting, and live chats.
Healthcare providers want to operate within their normal workflow. Prior authorization is a pain point; providers want transparency as well as timely patient care.
Manufacturers want ready patient access to products, marketplace differentiation and flexibility for marketplace evolution. They need efficient, cost-effective programs and expect accurate results.
Technology is not a silver-bullet solution. When hubs obtain reimbursement information from several sources, the information may be incomplete, or teams may need to verify. Integrated voice response can be helpful, but busy providers don't have time to hold for a response. Many senior citizens prefer personal contact.
The Role of Talent
A strong hub team addresses barriers to patient access, adherence and outcome using core skills:
Empathy is the innate ability to understand the patient's situation — illness or physical limitations, uncertainty or fear, frustrations, and financial impact. Empathy is a critical element in getting patients on therapy and keeping them engaged.
Communication skills are vital, as the hub interfaces with patients, caregivers, healthcare providers, payers, and sponsors — adjusting to meet each stakeholder's needs. Evidence indicates a strong relationship between a team's communication skills and a patient's ability to follow recommendations.
Teamwork applies as the staff coordinates with internal and external stakeholders. A high-functioning team embraces the client's brand promise, acting as the manufacturer's face to patients and providers. Internally, they work with technology teams to interpret data and meet sponsor objectives.
The staff must thoroughly understand the therapy, disease, and reimbursement program. A program targeting the elderly may require daily injections, but arthritis makes this challenging, so patients will need support. Complex situations, such as rare diseases or mental illnesses, require special understanding.
Benefits and reimbursement demand well-organized information and teams that anticipate financial implications — spotting inconsistencies and using communication skills to convey information to patients and providers. It is said that explaining Medicare Part D coverage is like explaining algebra over the phone. Also, Medicare costs change dramatically; one month, a patient's medications cost $1,000 more, while later in the year, the cost drops by $500/month. A personal touch is needed to explain.
Treating the Whole Patient
Hubs increasingly need to support patients using a holistic approach. A strong partner can understand HIPAA requirements, talk patients through treatment plans, interface with caregivers, explain diagnostic tests along with the therapy, schedule infusions and coordinate rides to the provider and the laboratory.
Talented people enhance the patient experience while overcoming barriers — including psychological, cognitive, economic, social, and cultural — acting as coach and cheerleader. When a patient is in crisis with questions about contraindications and juggling medications, hub nurses address their concerns and know when to refer them to a provider.
Simultaneously, the team collects and monitors data essential for program success.
Conclusion
The right balance of technology and talent drives cost-efficiency and enhances satisfaction for "whole patient" success. Labcorp is a strong partner for patient access solutions; we believe in offering innovative technology along with talented people who understand patient needs.(PV)
---
Labcorp Drug Development is a global leader in patient-support, nonclinical safety assessment, clinical trial testing, and clinical trial management services. Our unique perspectives are based on decades of scientific, medical and regulatory expertise. Together with our clients, we support the development of innovative, life-changing treatments.
For more information, visit drugdevelopment.labcorp.com.