Digitas Health LifeBrands Announces Partnership with Dreamit
Trending now: Agency connects with global accelerator to drive business velocity.
Digitas Health LifeBrands, a leading digital agency, has formed a strategic partnership with Dreamit, a top 10 global accelerator, aimed at driving business velocity and innovation in the healthcare sector. By collaborating with Dreamit, Digitas Health is joining a select group of healthcare heavyweights that comprise Dreamit's First Customer Network, including Penn Medicine, Independence Blue Cross, Becton Dickinson, Merck, and Xerox Healthcare.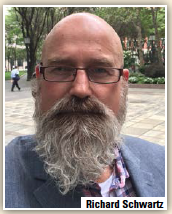 This relationship formalizes a way for Digitas Health to help high-potential startups accepted to Dreamit's healthcare industry vertical, with branding efforts needed to more effectively enter the market. It will also open doors for Dreamit Health startups to access some of the agency's large corporate partners, while providing the agency with access to fast-moving innovators.
Having the capability to better articulate their brand stories will help these forward-thinking companies improve their prospects for raising additional capital, and increases their chances for success. In the new partnership, Digitas Health will be integral in helping Dreamit's later-stage start-ups improve how their brands resonate within the industry with their intended consumers and healthcare professional customers. Executives and teams throughout Digitas Health will provide startups with insights on positioning themselves with health and wellness customers, work with them to define and refine their brand identities, and help them further develop their marketing plans.
"Partnerability is the new capability for marketers," said Richard Schwartz, senior VP, marketing and connected health partnerships, Digitas Health LifeBrands. "This is an ideal way for us to bring the right innovators to the right manufacturers in the earlier stages, as well as to meet our future partners and customers."
Biogen Launches Hemophilia-Focused Company
Biogen has announced that Bioverativ will be the name of the stand-alone, publicly-traded global biotechnology company that it expects to launch in early 2017. Bioverativ will be focused on the discovery, research, development, and commercialization of treatments for hemophilia and other blood disorders.
"As an independent and focused company, we believe that Bioverativ will be uniquely positioned to drive progress and advance the standard of care for people living with hemophilia," says John Cox, CEO of Bioverativ, and Biogen's former executive VP, pharmaceutical operations and technology. "Working closely with the hemophilia community, we hope to transform lives by accelerating innovation for people and caregivers living with hemophilia."
Bioverativ will continue commercialization of  Eloctate and Alprolix, indicated for the treatment of hemophilia A and B, respectively, under Biogen's existing collaboration agreement with Swedish Orphan Biovitrum. After the spin-off, Bioverativ expects to continue development of these products, including conducting studies to explore the potential benefits of Fc fusion technology on long-term joint health, immunogenicity and immune tolerance induction in hemophilia patients who develop inhibitors.
Bioverativ will also focus on advancing pipeline programs that address areas of unmet need in hemophilia and other blood disorders, including programs studying longer-acting factor therapies that use XTEN technology, a non-factor bi-specific antibody program to treat patients with hemophilia A and patients with inhibitors, and gene therapy programs for hemophilia A and B, as well as ongoing research relating to sickle cell disease.
Biogen announced its intent to spin-off its hemophilia business in May 2016. The spin-off is planned to be completed in early 2017. (PV)
~~~~~~~~~~~~~~
Around the Globe
Astellas Launches New Latin America Affiliate in Colombia
Astellas has established Astellas Farma Colombia, a new affiliate with headquarters in Bogota. Colombia joins Astellas Farma Brasil as the company's second affiliate in Latin America. Sandra Cifuentes has been appointed GM, AFC. She will be based in Bogota and report to Percival Barretto-Ko, senior VP, international operations.
Blue Latitude Health Expands to US
Blue Latitude Health (BLH), a U.K.-based privately owned creative marketing consultancy specializing in healthcare, has opened a new office in New York. Initially, BLH will offer its strategic consultancy services, with the intention that its full-service offering, from insight, strategy, customer experience, and creative services, will be available to U.S. clients in the near future.
Pfizer Opens World-Class Global Biotechnology Center in China
Pfizer is investing about $350 million in the development of a state-of-the-art Global Biotechnology Center in the Hangzhou Economic Development Area (HEDA) in China. This facility is Pfizer's third biotechnology center globally and the first in Asia. It will ensure the local production of biosimilar medicines that will benefit patients both in China and throughout the world.
This Global Biotechnology Center includes an advanced modular facility by GE Healthcare. The center is expected to be completed in 2018.
Provectus Biopharmaceuticals Establishes Australian Subsidiary
Provectus Biopharmaceuticals, a clinical-stage oncology and dermatology biopharmaceutical company, has formed an Australian subsidiary, Provectus Biopharmaceuticals Australia Pty Ltd. In addition, the company opened a Sydney office in New South Wales.