Industry at Large
AstraZeneca and Diabetes Hands Foundation Partner to Help Adults Walk Their Way to Better Health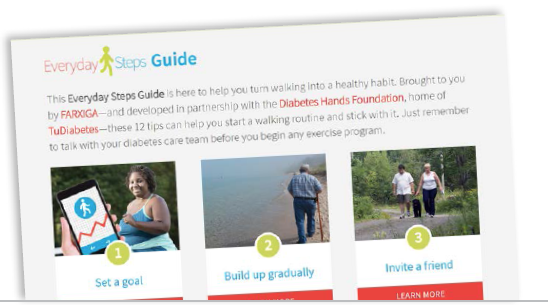 AstraZeneca and the Diabetes Hands Foundation have launched Everyday Steps, a new campaign designed to help the almost 28 million Americans with type 2 diabetes develop and maintain a walking routine — one step at a time. The Everyday Steps walking guide, at www.everydaystepsguide.com, features tips to help participants create a walking routine.
Drugs to Watch
There are seven emerging therapeutics that are poised to enter the market in 2016 and achieve blockbuster sales status by 2020, predicts Thomson Reuters. Ranked by highest sales forecasts for 2020, the potential blockbuster drugs are:
$2.62 billion — Intercept Pharmaceuticals and Sumitomo Dainippon's obeticholic acid for chronic liver disease;
$2.01 billion — Combination emtricitabine and tenofovir alafenamide for anti-HIV-1 infection from Gilead Sciences and Japan Tobacco
$1.57 billion — Tenofovir alafenamide and emtricitabine and rilpivirine from Gilead Sciences and Janssen R&D for HIV-1 infection
$1.54 billion — MK-5172A (grazoprevir and elbasvir) from Merck for HCV infections
$1.48 billion — Venetoclax from Abbvie for chronic lymphocytic leukemia agent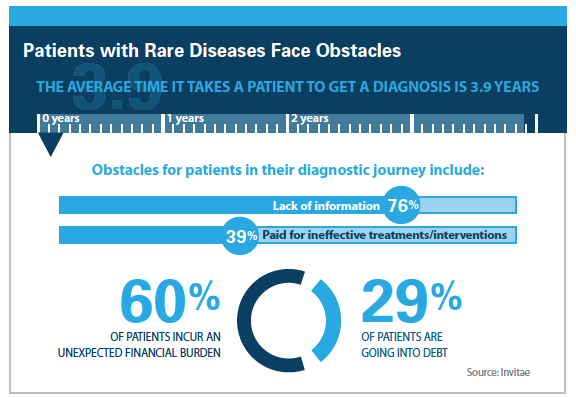 $1.41 billion — Nuplazid (pimavanserin) from Acadia for Parkinson's disease psychosis
$1.27 billion — Uptravi (selexipag) from Nippon Shinyaku Co and Actelion for pulmonary arterial hypertension
Millennials Delay Healthcare Because of Cost
New consumer healthcare research released by Xerox shows millennials (Gen Y, ages 18 to 34) are the most cost conscious generation when it comes to healthcare, with the majority of respondents listing cost as a top consideration when selecting a healthcare provider and 50% even delaying treatment due to cost.
For Gen Xers (ages 35 to 49), 59% list cost as a top consideration in selecting a provider, whereas only 42% of boomers (ages 50 to 68) and 39% of the Greatest Generation (age 69+) do. On delaying treatment, 45% of Gen Xers have, but only 39% of boomers, and 15% of the Greatest Generation have.
Awards…
Paragon Recognized as Top CMO
Paragon Bioservices has been selected as the Best Contract Manufacturing Organization by the World Vaccine Congress. The Vaccine Industry Excellence (ViE) Awards honor the industry's most outstanding achievements in vaccine development from all corners of the globe. The award  was based on attention to and quality of relationships with clients, reaching of milestones and outcomes, and building and maintaining long-term partnerships.
Parexel Named to Forbes Best Employers List
Forbes has named Parexel to its America's Best Employers list for 2016. The list features the top 500 U.S. employers with more than 5,000 employees as rated by 30,000 employees in an independent survey.
PPD Recognized by Vaccine Group
Pharmaceutical Product Development (PPD) has been named the Best Contract Research Organization (CRO) at the 9th Vaccine Industry

Excellence Awards at the World Vaccine Congress 2016. The ViE awards celebrate the achievements of leaders who continually set standards of excellence and advocacy.
Quintiles Receives Awards
Quintiles has been named the Best CRO in Asia at the 2016 BioPharma Asia Industry Awards, winning the honor for the fourth time in the event's six-year history. Quintiles has been also recognized by the Ethisphere Institute as a 2016 World's Most Ethical Company, which recognizes companies that shape future industry standards.
Veeva Receives Rewards
Veeva Systems has received several industry awards for its innovation, product excellence, and customer success. The company was ranked one of the fastest growing software companies in Deloitte's 2015 Technology Fast 500 and appeared in Forbes as a best software company to work for.
"It's an honor to be recognized for our innovation," says CEO Peter Gassner.