Adverse Drug Event Reporting in U.S. Plagued by Incompleteness and Inaccuracy
Trending now: A high proportion of healthcare professionals have no ADE reporting experience.
Voluntary adverse drug event (ADE) reporting in the United States is incomplete, inaccurate, and inefficient, which could deny or limit patient access to safe and effective treatments, according to recent studies completed by the Tufts Center for the Study of Drug Development.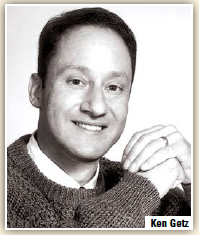 "While ADE reporting aims to ensure and enhance patient safety, a high proportion — nearly 40% — of healthcare professionals have never reported an ADE," says Ken Getz, associate professor and director of sponsored research at Tufts CSDD. "Inaccurate reporting, in particular, is problematic, as it may mislead drug safety professionals to draw incorrect conclusions, cause manufacturers to wrongly suspend and withdraw medical interventions, lead health professionals to mistakenly alter their clinical practices, and deny or limit patient access to safe and effective treatments."
Other findings include:
Pharmacists are more aggressive about ADE reporting, compared with nurses and physicians.
ADE reports submitted by patients tend to be more complete than reports submitted by healthcare professionals.
Completeness and accuracy of ADE reports vary by therapeutic area, with those for CNS drugs posting the highest drug name accuracy and some of the lowest lot number completion rates.
Medical Affairs Budgets Expected to Increase
Medical affairs is increasingly critical to operations at life-sciences companies.  While many medical affairs subfunctions must deal with static resources, medical communications teams — medical education, medical information, and medical publications — are receiving budget increases at some companies. This growth in budget reflects how medical communications teams are adapting to technology's impact on the dissemination of medical information, according to a recent study by pharmaceutical intelligence provider Cutting Edge Information.

About 61% of surveyed teams have modified their existing medical operations in response to the challenges resulting from the Internet and social media. In tandem, 21% of global teams expect to increase their medical information budgets between 2015 and 2016.
"According to interviewed executives, the biggest challenge for patients and caregivers is often differentiating between valuable and non-valuable online medical information," says Natalie DeMasi, senior analyst at Cutting Edge Information. "The availability of easily accessible online information may also dissuade physicians from seeking company expertise."
Orphan Drug Market Expected to See Continued Growth
With 2020 worldwide sales forecast at $178 billion, the orphan drug market is expected to grow by 11.7% per year from 2015 to 2020, nearly doubling the yearly growth of the overall prescription drug market. Moreover, worldwide orphan drug sales will account for 20.2% of worldwide prescription sales by 2020, according to EvaluatePharma's Orphan Drug Report 2015.
"Up until now, orphan drug developers have managed to defend the cost of these life-changing drugs but with the increasing scrutiny over drug costs and the growing number of designations awarded, orphan drug developers will have to continue to innovate and demonstrate how their products can help reduce the overall healthcare budget," says Andreas Hadjivasiliou, report author and EvaluatePharma analyst.
Other findings include:
Median cost per patient is 13.8 times higher for orphan drugs compared with non-orphan;
Advate delivers highest revenue per patient for an orphan drug in the United States.
Celgene overtakes Novartis and climbs to the No. 1 position in orphan drug sales by 2020 thanks to top selling Revlimid.
Phase III orphan drug development costs are half that of non-orphan development costs but Phase III drug development is no quicker for orphan than non-orphan drugs.
Return on investment of Phase III/ filed orphan drugs is 1.14 times greater than the ROI for non-orphan drugs.
2014 was a record year for orphan drug designations with the FDA awarding 291, Europe awarding 201, and Japan awarding 32 designations.
Opdivo ranks as the most promising new orphan drug approved in the United States in 2014 while Obeticholic Acid ranks as the most valuable R&D product.
Watch for the February issue of PharmaVOICE for an update on the orphan drug market.
Life-Sciences Companies Lack Automated Processes for Study Startup
Preliminary findings from the goBalto 2015 Global Study Startup Survey uncovered significant gaps in the industry's ability to efficiently manage document workflows and activities associated with starting clinical trials.

The survey found that industry leaders were continuing to adopt best-of-breed cloud-based eClinical solutions, such as clinical trial management systems (CTMS), electronic data capture (EDC), and electronic trial master file (eTMF).
But even the latest releases of these applications fell short in addressing one of the most inefficient and costly bottlenecks of clinical trial conduct — study startup (SSU).
The process of initiating clinical trials continues to remain cumbersome, challenging, and often behind schedule, making study startup one of the poorest performing aspects of clinical trials.
"Excel is still the mainstay in managing clinical trials, and while a few have tried to use existing eClinical or document management systems for study startup, they have fallen short," says Sujay Jadhav, goBalto's CEO.
"Only a purpose-build study startup solution capable of handling complex regulatory/SOP workflows is able to tackle the complexities associated with starting clinical trials, providing true efficiencies via cycle time reductions."
More than two-thirds of sponsors and contract research organizations use Excel for site selection and evaluation, with the majority of sponsors (93%) and contract research organizations (80%) using Excel for site feasibility.
EHR Market Expected to Grow
The global electronic health record (EHR) systems market was valued at $20.96 billion in 2014 and it is expected to grow at a CAGR of 6.2% during the period 2015 to 2020, according to a new study by P&S Market Research.
With the increase in chronic disease cases, the need for better healthcare facilities is increasing, which is resulting in increased demand for EHR systems. Increasing government initiatives, need for advanced healthcare information system and growing investment by healthcare IT players are further encouraging the growth of the global EHR systems market.
Note: See the February issue of PharmaVOICE for an update on the EHR market.
Opioid Painkiller Users Unaware They Are Taking Addictive Drugs
According to a National Safety Council survey, 45% of Americans who use opioid prescription painkillers do not realize they are taking an opioid. In fact, opioid painkillers and heroin have nearly identical chemical makeups and produce the same effects. Drug overdoses, largely from opioid painkillers, are a leading cause of unintentional death.
"Americans should not be fooled: an opioid painkiller is the equivalent of legal heroin," says Deborah Hersman, president and CEO of the National Safety Council. "The drugs in our medicine cabinets can be just as addictive as illicit ones."
Other council survey findings exposed additional disconnects in education and behaviors around opioid painkiller use. The survey found almost 9 in 10 opioid painkiller users are not concerned about addiction, despite 67% saying they believe the drugs are more addictive than other types of prescriptions.
The survey also showed many people are not familiar with formulary names. Just 29% of survey respondents said they had taken an opioid painkiller, but that increased to 42% when they saw common opioid brand names such as Vicodin, Percocet, and Oxycontin. (PV)