Big Pharma is taking to the M&A table in the second half of the year as giants like Pfizer and Amgen have recently bought up assets to bolster their pipelines. Executives from those companies and their peers have said on second quarter earnings calls that this is part of the plan, and based on their comments, it's likely we'll see more deals down the road.
Here's what top decision makers at some of the biggest pharma companies in the U.S. have said about M&A in recent weeks and what it might mean for their respective outfits.
Merck & Co.
---
"It's important to understand that oncology continues to be an incredibly competitive field, and importantly, it's not monolithic … we have to develop these drugs indication by indication, investing in the science to bring each of those forward."
---
Merck has reportedly entered "advanced talks" to buy West Coast cancer drugmaker Seagen, though no official deal has been announced yet — if it comes to pass, the purchase would likely reach megadeal status at around $40 billion, transforming Merck as we know it. The acquisition would back up what CEO Rob Davis says is Merck's strategy to expand the cancer portfolio beyond Keytruda, which was the bestselling oncology drug in the world in 2021, making up 36% of Merck's revenue in the second quarter.
Davis said on the earnings call that the cancer M&A environment is complex and that any deal the company would embark upon would be science-driven to accelerate innovation and expand access to patients around the world. Seagen would fit that bill as the two companies have already worked together on the R&D front.
Pfizer
---
"We're confident that we can continue to advance our BD strategies in a successful way — we've been very clear that our goal is to add $25 billion of risk-adjusted revenue by 2030."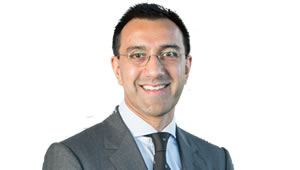 Aamir Malik
Chief business innovation officer
---
Just this week, Pfizer picked up sickle cell disease specialist Global Blood Therapeutics for $5.4 billion, and that's not even the biggest deal this year — the pharma giant announced in May it would acquire migraine drugmaker Biohaven for $11.6 billion. The company is making use of its record COVID-19 vaccine sales to power its pipeline, and plans to grow the company around these deals into the next decade.
Chief Business Innovation Officer Aamir Malik said on the company's earnings call that M&A would "accelerate top-line growth in the back half of the decade." Pfizer CEO Albert Bourla echoed the lofty goal to add $25 billion in revenue by 2030 through business development.
Amgen
---
"This product fits right in Amgen's strategic sweet spot … opportunities like this don't come along that often."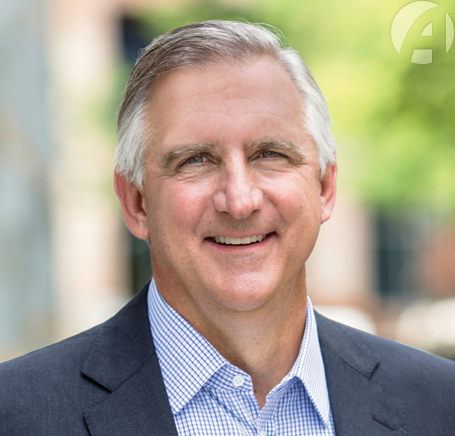 ---
Amgen also made an early-August deal with its purchase of ChemoCentryx for $4 billion, bringing in the anti-inflammatory drug Tavneos, which CEO Robert Bradway said fits right into Amgen's wheelhouse. Amgen CFO Peter Griffith said on the company's earnings call that the newly launched drug represents a commitment to investing in "the best innovation, whether internal or external."
Eli Lilly & Co.
---
"We do look at — and what you've seen us do in the last 12, 18 months — is more earlier stage opportunities where we can bring things into our pipeline to supplement our existing portfolio."
---
Eli Lilly CFO Anat Ashkenazi said on the second quarter earnings call that the company is always on the lookout for opportunities to invest in its pipeline. Analyst Louise Chen from Cantor Fitzgerald said in a note that Lilly has "one of the strongest expansion stories in pharma," and with that comes the option to build out a pipeline even further.
Bristol Myers Squibb
---
"We're looking at bringing new science into the company … The valuations are resetting now for a longer period of time, and we plan on continuing to be very active in this field — it's always been a priority for us."
---
Bristol Myers Squibb has successfully navigated one of the largest acquisitions in pharma history with the purchase of Celgene in 2019. And with valuations in biotech becoming more reasonable, CEO Giovanni Caforio said now is the time to look for more opportunities to build out the pipeline. The patent cliff that stunted sales of the acquired cancer drug Revlimid and the complicated rollout of CAR-T cell therapies are even more reason to invest in earlier science.
AbbVie
---
"Our focus is continuing to look for opportunities to be able to fill out our portfolio in areas that we believe there are opportunities to bring in strategic assets — we're probably working more on earlier-stage assets to add to our R&D pipeline."
---
AbbVie is also relatively fresh off one of the industry's biggest deals ever with its purchase of Allergan in 2020. But next year's biosimilar onslaught for Humira, one of the bestselling drugs of all time and a sizable chunk of the company's revenue, will require some pipeline replenishment to keep stakeholders happy.
CEO Rick Gonzalez believes early assets would most readily fill that hole, and even gave the example of early-stage lymphoma drug epcoritamab, which the company shares with Genmab, as "a good example of the kinds of things that we're out looking for and finding, to supplement the overall pipeline."