As consumer use of mobile — especially smartphones — reaches critical mass, a truly integrated digital strategy is not only necessary, but positions the channel as the central port of entry for the customer experience. Back in the dawn of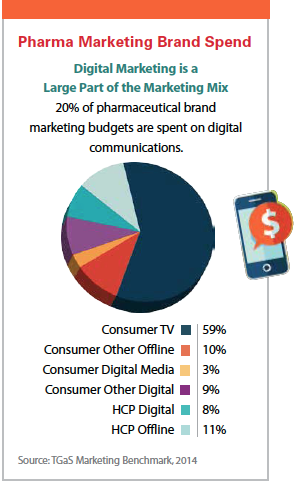 mobile marketing, pharma companies often viewed mobile as an add-on to their other channels, however today that outdated method could end in failure. Mobile devices are more likely to be consumers' first choice for searching for health information so making sure mobile is front and center in a digital plan is essential for brands today.
"The reality is that the majority of healthcare professionals and patients now look for health information using a mobile device first, and pharma companies need to adapt to include the phone/tablet as the first user experience as opposed to being focused on a desktop website," says Ritesh Patel, executive VP, chief digital officer, U.S., Ogilvy CommonHealth Worldwide. "Pharma companies need to ensure that their content is available in an increasingly mobile-centric world."
In a recent survey conducted by Ogilvy CommonHealth, only eight of the top 20 pharmaceutical brand.com websites are mobile enabled, and even fewer are using responsive Web design to enable an optimal viewing experience across a wide range of devices.
"In most cases, the current thinking around mobile is focused only on the iPad eDetail," Mr. Patel says. "Responsive sites should be the norm, not the exception."
According to an eMarketer report, 2.56 billion people worldwide will be using smartphones by 2018. More than one-quarter of the global population will use smartphones in 2015 alone. Studies show that consumers are using smartphones to consume health-related content. A report from comScore Health Solution states that consumer visitation to health-related content via mobile devices increased by 36% between 2013 and 2014.
"Consumers are driving everything at this point," says Marc Sirockman, executive VP, Artcraft Health. "Consumers are much more knowledgeable, and their smartphones put answers to their questions right in their hands."
Mr. Sirockman says this trend becomes abundantly clear just by observing how consumers use their phones — in the doctor's office waiting room or at the restaurant table dining with friends — to look up information on health-related topics.
"No place is this more evident than in the physician's waiting room; nobody is reading a magazine," he says. "They are all looking at their phone searching for information on disease states, physicians, or medications."
As mobile sites and content improve in terms of engagement and ease of use, Mr. Sirockman expects a continued uptick of mobile strategies by pharma.
"As technology, design, and consumer maturity progress, mobile will be a part of everybody's lives, and effective campaigns will be built around this," he says. "It is a growing market with endless opportunities, and we are going to see advancement in mobile content, animation, websites, and apps."
In 2015, almost 100% of pharma companies are planning to make mobile-friendly websites a priority, according to TGaS Advisors digital trends study, which polls senior pharmaceutical marketing leaders annually about investment plans for the coming year.
"Mobile accessibility is now the cost of entry for any pharmaceutical brand or corporate campaign," says Sue Lipinski, director of digital marketing at TGaS Advisors.
Social media has become a significant way to reach and engage consumers, especially as mobile and tablet applications are rapidly increasing their dominance over desktop and laptop usage. While these new market realities pose some challenges for pharmaceutical marketers, they offer much more reward than risk, says Robert Palmer, executive VP, managing director — digital and video, at Juice Pharma.
"The FDA has provided guidance that allows pharma marketers plenty of room to safely enter the social media arena," he says. "Key influencer advocacy and peer-to-peer sharing makes social media the premier market-shaping tool available, and smart marketers will learn how to connect the dots between unbranded and branded interactions."
Mr. Palmer points to an Inc. Magazine poll that reports 70% of consumers say they want to learn about new products through content rather than advertising. In this way, social media efforts can augment, or in some cases even replace, traditional PR and awareness campaigns, often at a much lower cost.
"Social media strategies are tightly interwoven with mobile behaviors — more than 182 million Americans will use smartphones in 2015, up from 63 million in 2010, and they'll spend about two hours and 15 minutes per day on their phones, with very little of that time spent actually talking on the phone," Mr. Palmer says. Citing Nielsen data, he notes that consumers prefer mobile apps to mobile sites by a wide margin, which should motivate marketers to rethink their channel strategies and invest in social media.
"Almost 90% of mobile media usage happens within an app, and only 10% of user time is spent on the mobile Web," he says. "Gaming consumes 32% of users' time on native and Web apps, but Facebook is a strong second at an astounding 17%; Facebook, Twitter, and social messaging apps combined make up 28% of the total time."
Another important emerging element of digital tactics is the increase of consumer video viewing on mobile devices. Robbie McCarthy, principal, managing director, at The Patient Experience Project (PEP) says half of all video content is viewed on mobile phones and tablets, yet companies are not designing their mobile efforts to accommodate video viewing.
"Unfortunately, many brands fail to consider the importance of video and animation when they create mobile sites," Mr. McCarthy says. "To maximize messaging and extend reach through digital channels, brands need to first partner with patients and caregivers to co-create high-impact video content, then deliver this content front and center in all brand communications, especially on mobile."
Videos provide an opportunity to emotionally engage with patients and can lead to higher rates of conversion, but can only be effective when developed properly. For example, they may only be using HTML 5, and be deployed for the devices that half of users prefer, Mr. McCarthy says. Ideally, videos should be watched in the context of a brand's website, where patients and caregivers can also access actionable next steps, such as the download of a discussion guide or sign up for emails.
"Video has become increasingly useful as mobile and tablet platforms have greatly improved the user experience and as users share video content almost compulsively," Mr. Palmer says. "Video storytelling is no longer a luxury reserved for TV; as video and digital become almost synonymous, budgets can be optimized while the highly targeted reach increases."
Social media–influenced video has surpassed nonsocial media video on the Web; comScore reports that Facebook has the fastest-growing video audience, second only to Google. Because of social media's influence, "video snacking" is beginning to dominate longer-form videos, making it both practical and economical to distribute video through the Web and mobile apps.
"We're seeing a rapid expansion of video properties across platforms and devices as the cost of high-quality production is reduced by digital technology and multipurpose distribution," Mr. Palmer says.
Capitalizing on Mobile for Digital Strategies
The increase in consumer use of mobile creates a new marketing paradigm that requires a rethinking of digital strategies, as well as a thorough understanding of mobile behavior. To create effective marketing and content strategies, companies need to know their customer's needs, implement a strategy that is completely mobile-optimized, create fresh content regularly, recognize that material for the mobile channel needs to be designed accordingly, along with other best practices.  According to our experts, mobile has changed the game for marketers and has created many new opportunities to reach the consumer.
"For marketers, mobile is more about a way of thinking than a marketing channel," says Cam Bedford, senior VP,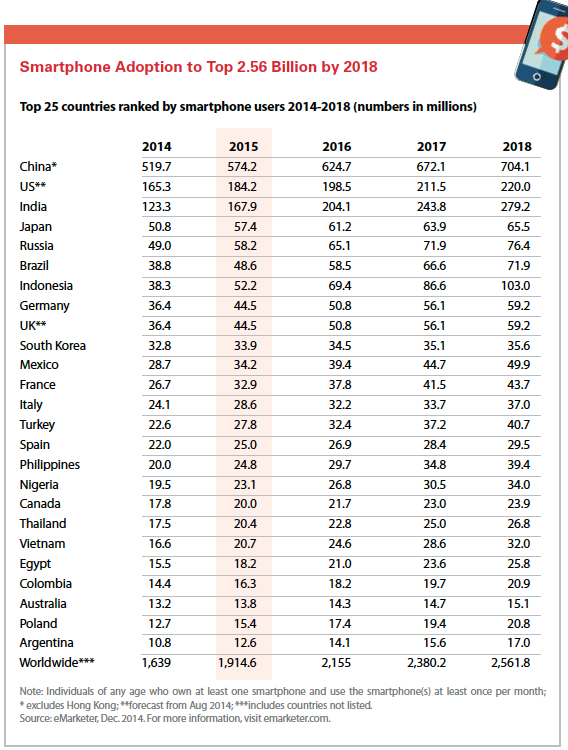 strategy and analytics, Klick Health. "Mobile devices allow us to access information at any moment of any day."
Emails, websites, and advertising are all consumed on a mobile device and the experience for the user should be as engaging and useful on a smartphone as it is on a laptop. For marketers, that means any campaign they create should be at least mobile-responsive, if not mobile-optimized.
"Leveraging responsive design has helped many companies get to this point, but some marketers can improve their mobile experience by customizing the content to the channel," TGaS' Ms. Lipinski says.
"The whole experience should be integrated, feel seamless, and be relevant to the user in any context, whether at home or in the doctor's office, in front of their laptop, or on a mobile device," Mr. Bedford says.
To build a solid foundation for a digital campaign that leads with mobile, marketers must have a full picture of customer channel preferences.
"As a first step, there is great third-party research about customer demographics and their channel consumption," Ms. Lipinski says. "Secondly, during message and concept market research, companies can probe their customers about their channel preferences."
By overlaying these two pieces of research, a customer footprint should begin to develop to help align channels with core messages, she says. For example, marketers may find that some customers are heavy social-media users, but prefer not to discuss a private health condition on that channel. Or, conversely, the customer base uses a mobile device primarily to seek health information online, and that is obviously the channel to optimize first, Ms. Lipinski adds.
Marketers should streamline the mobile experience so their customers can find the most relevant information quickly to help them make decisions about their overall care, because the mobile channel is not meant for a traditional browsing experience.
Ms. Lipinski says she has observed many companies that have mobile sites that are not fully leveraging drivers to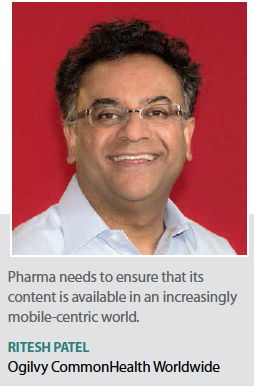 supplement the mobile sites, such as mobile paid search or mobile-optimized emails, to drive people to their websites and promote interaction.
Another best practice for capitalizing on mobile is to make sure the content, the channel, and the customer are all aligned, Mr. Sirockman says. He recommends using mobile apps to push out fresh information and content regarding unbranded patient education.
Best Practices for Overall Digital Strategies
Following just a few key steps will ensure that marketers can maximize a brand strategy using the proper channels, says Jimmy Driscoll, VP, director of creative technology, at Concentric.
"Creating an integrated campaign while maintaining a high level of engagement across all channels is critical to success," he says.
He outlines four crucial steps for success: define the customer experience, designate mobile touch points, optimize for mobile first, and measure results.
"Too often marketers are using familiar platforms to execute their brand message without defining their desired level of engagement throughout the journey," Mr. Driscoll says.
Understanding platform interaction helps inform and create a shareable, consistent user experience that drives engagement. Defining the experience allows marketers to designate the drivers and the destinations. Secondly, Mr. Driscoll advises that marketers highlight and designate mobile touch points.
"The great thing about mobile is that it has an amorphous quality that allows it to become whatever is needed to achieve the campaign goals," he says. "Mobile has the ability to act as a driver in the larger ecosystem or it can be the center of a marketing objective. Defining where those touch points exist will help determine the necessary level of engagement for each stop."
Next, using a mobile first approach ensures that content and assets are optimized for their intended targets. The customer is going to interact with the brand as a whole, so it is important that the user experience be given the same level of care regardless of the channel or device.
Applying a responsive framework allows for optimal performance for the end user, and ultimately results in easy viewing, faster load time, and consistent interaction across channels.
Mr. Bedford says the unique ability of digital to deliver experiences, such as content, tools, and actions, while being contextually relevant should make mobile central to any marketing mix. From a media perspective, digital media can be more highly targeted than any other channel — making the messaging more relevant and more useful, at the right time.
"Contextual relevance turns advertising into valuable information, if you can present the information patients need when and where they want it, with relevance, and therefore value," he says.
Mr. Driscoll's fourth step involves measuring and analyzing, which Mr. Bedford also says is yet another advantage to digital marketing.
"Everything we produce is measured and analyzed to consistently enhance the level of engagement that is intended," Mr. Driscoll says. "We use advanced reporting to drive at the core of the customer insight to unearth the emotion and human experience that defines the customer-centric approach."
"Measurability is table-stakes for delivering ROI," Mr. Bedford says. "With increasing demands for higher ROI from marketing budgets, marketers are looking for ways to determine the impact of marketing tactics in driving scripts."
Through tagging and data analysis, marketers are able to understand the level of engagement, action, and value delivered through digital channels. And, with an increasing ability to correlate these data and insights to prescription data, marketers can isolate the impact of digital activities on sales and calculate the ROI of the activities, which is not possible through traditional marketing channels.
There are several other key factors that drive best practices, one of them being to focus on integration and not a digital vs. non-digital scenario, Mr. Bedford says.
"Pharma marketers should look at their marketing mixes as components of a communications ecosystem that are interconnected to deliver results against their business objectives," he says. "Whether online or offline, the mix usually includes awareness builders and traffic drivers that send audiences to destinations to learn more and take action. A best practice is to look at the role of each tactic and make sure it is contributing to the brand's marketing ecosystem."
That seamless movement between channels needs to also apply to physician communications, Mr. Bedford says. More physicians are going online than ever before for information and education or for onboarding and interactive educational resources they can share with their patients during a consult and more. This information-seeking behavior is also driving more physicians to limit their contact with sales reps — making highly targeted nonpersonal promotion more relevant than ever.
"Digital in all forms is exploding in healthcare," Mr. Patel says. "When it comes to healthcare providers, marketers need to think more integration and less interception tactics and integrate with the workflow of the healthcare provider."
According to Ogilvy CommonHealth's studies, most HCPs use their mobile devices early in the morning, probably checking e-mail; accessing EHRs and practice-management solutions during the day; and catching up on publications and knowledge in the evenings.
"Catering to this workflow will provide immense benefit," he says. "Mobile, particularly, gives us huge opportunities to personalize the message in a relevant way."
Mr. Bedford provides an example of creating a marketing ecosystem through the seamless integration between channels: a TV ad that includes a URL to drive patients to a website, or a hashtag to connect patients to a brand's social media presence. That same ad may also drive people to search for the brand online. Having an effective search engine marketing program can convert those searches into brand website visits.
Effective website design can help guide visitors to relevant content and actions that help them prepare for a physician visit or sign up for a patient-support program. Once at the physician's office, the patient may go online with his or her smartphone to look up additional information on the brand's mobile website, or share information with the physician captured in a brand's patient support app. The printout the physician gives a patient from the electronic health records platform includes details on the new prescription, as well as instructions to download a co-pay card and register for a support program.
A challenge regarding mobile campaigns could be getting clearance from internal med/legal departments, which can be difficult if the pharma company feels there is any privacy or security risk associated with information presented on that channel.
"If the solution and content is a concern for med/legal, it won't see the light of day," Mr. Sirockman says. "This is why we provide the product manager or point person working with med/legal with a good case for including mobile and focus on educating and helping them understand social media and the global impacts of mobile for all stakeholders."
With more than 2 billion people set to own smartphones by next year, there is no question that pharma companies need to move their mobile efforts to the center of their integrated digital strategies.
"Mobile is part of the future and it will continue to grow," he says. "This can put savvy marketers in a sweet spot to include mobile as part of their strategy and overall success objective," Mr. Sirockman says. (PV)
~~~~~~~~~~~~~~~~~~~~~~~~~~~~
Thought leader quotes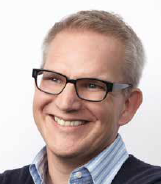 Marketers should look at marketing mixes as components of a communications ecosystem that are interconnected.
Cam Bedford / Klick Health
Pharma needs to ensure that its content is available in an increasingly mobile-centric world.
Ritesh Patel / Ogilvy CommonHealth Worldwide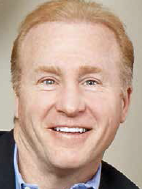 As technology, design, and consumer maturity progresses, mobile will be a part of any effective campaign.
Marc Sirockman / Artcraft Health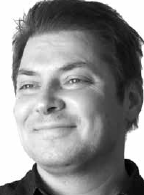 Creating an integrated campaign while maintaining a high level of engagement across all channels is critical to success.
Jimmy Driscoll / Concentric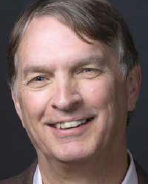 Social media strategies are tightly interwoven with mobile behaviors.
Robert Palmer / Juice Pharma       @juicepharma; @resmark1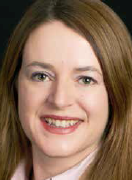 Mobile accessibility is now the cost of entry for any pharmaceutical brand.
Sue Lipinski / TGaS   @slipin17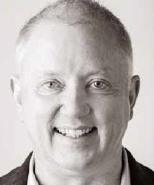 Many brands fail to consider the importance of video and animation when they create mobile sites.
Robbie McCarthy / PEP
~~~~~~~~~~~~~~~~~~~~~~~~~~~