Industry at Large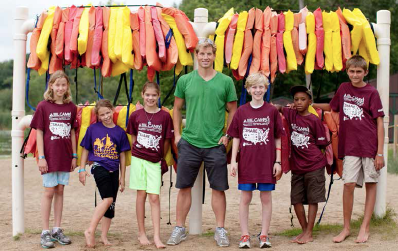 Olympic cross-country skier Kris Freeman at the ADA camp. Mr. Freeman is one of the motivational speakers Lilly Diabetes provides as part of the Lilly Camp Care Package program.
Lilly Supports Camps for Children with Diabetes
Lilly Diabetes is supporting the American Diabetes Association summer camp program with a donation of $92,000 for camp scholarships —  $1,000 for each year Lilly has helped patients living with diabetes since introducing the world's first commercial insulin in 1923. The program's goal is to help children with diabetes learn to independently manage their disease while they enjoy traditional camp activities. Lilly Diabetes has donated $623,000 to the Association's Campership program since 2008.
Actavis Recognizes Alzheimer's Caregivers
Actavis, a global specialty pharmaceutical company, has launched the Unconditional Love campaign, which recognizes the love shared by patients with Alzheimer's disease and their caregivers. In partnership with caregiver Betsy Broyles and the "The Love Architect" expert Kailen Rosenberg, Actavis honors the more than 15 million people in the United States who provide care to a loved one with Alzheimer's disease or other dementia. As part of this campaign, Actavis has launched alzheimersunconditionallove.com, a new website that provides disease education and support for caregivers.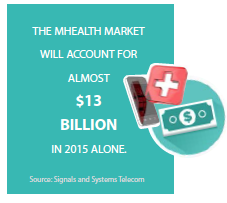 Merck Sponsors DIABETES Education in UAE
Merck, in collaboration with the Emirates Diabetes Society (EDS), has launched the Merck Capacity Advancement Program (CAP) in diabetes education for medical, nursing, and pharmacy undergraduates and primary healthcare providers so that ultimately they act as diabetes ambassadors across the UAE. The five-year program was kicked off in Africa, India, and Indonesia and will further expand to other African and Asian countries in 2015.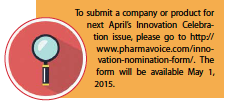 Awards…
Quintiles Receives Fortune Award


Quintiles has been named to Fortune magazine's World's Most Admired Companies list for 2015. Quintiles is ranked third overall in the Healthcare: Pharmacy and Other Services category with the top ranking for the reputation attribute of global competitiveness and second within the segment for its people management.
Innovation Corner
Japanese Global Health Fund Launches Grand Challenges Program
The Global Health Innovative Technology Fund (GHIT Fund) has launched a Grand Challenges initiative to spur bold solutions for infectious diseases that affect the world's poor. GHIT Fund is a unique public health partnership that is bringing Japanese know-how and investment to the global fight against infectious diseases.
The GHIT Fund will invest up to ¥100 million (US$1million) for early stage development of radically new and improved drugs, vaccines, or diagnostics to prevent and treat infectious diseases that are prevalent in developing countries. First launched by the Bill & Melinda Gates Foundation 10 years ago, the Grand Challenges contest was created to foster creative breakthroughs to help solve the world's most pressing global health and development problems.(PV)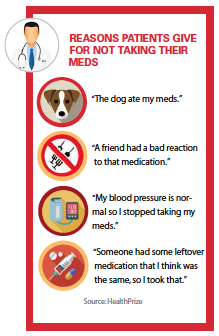 ePublications
HBAdvantage — Influence and Impact: Imagine the Possibilities
Provided By: Healthcare Businesswomen's Association (HBA)
Mobile and Connected ­Health: Delivering Patient Healthcare Outcomes and Value Beyond the Pill
Provided By: Personal Connected Health Alliance
Podcasts
Creating Value in the New Market with a Contract Commercial Organization (CCO)
Thought Leaders: Michael Griffith and March Archer, inVentiv
The Role of Technology in Optimizing the Clinical Trial Supply Chain
Thought Leader: Tony Street, Parexel
White Papers
Optimizing the Clinical Trial Supply Chain
Provided by: Parexel
OnDemand Webinars
Increase HCP Engagement with New Digital Sales Strategies
Sponsored by: Prolifiq Software
Sharing Clinical Trial Data: Maximizing Benefits, Minimizing Risk
Sponsored by: Manatt Health
Editor's Note: See PharmaVOICE.com for a full list of contributed content.
UpFront is your source for news and podcasts, webinars, white papers, case studies, and videos in the life sciences industry.