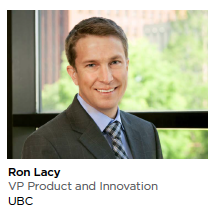 It's evident within our healthcare system just how challenging it can be for patients to receive information and status updates regarding their care. Portals, apps, and websites all pose challenges for patients: remembering logins, potentially missing or incomplete data, and the inability to keep track of items that need to be monitored for care such as symptoms, medications, etc.
With the broad adoption of the smartphone, we saw the push by pharma to work with agencies and tech providers to create apps to support their brands. Even though healthcare apps have been around for over a decade, broad use and adoption continues to be lacking.
The Rise of the Virtual Assistant
In the last few years, we have seen the advent of healthcare virtual assistants and intelligent mobile conversations. Mobile messaging is a powerful method of communication to patients that UBC is currently leveraging across both late-stage and patient support programs within a wide variety of indications, patient populations, and communication touchpoints.
UBC Pathways Engage enables sponsors and manufacturers to deliver automated conversation journeys tailored to their program needs deployed through a digital outreach/chat-bot infrastructure. Our virtual assistant provides real-time, intelligent messaging to enhance activities that are not able to be performed by a call center or direct staff outreach.
With patients becoming more involved in their care and participation in research, accessing and engaging patients becomes critical to drive results and increase participation in programs and compliance with program-specific goals.
Deepen Connections Between the Patient and Services
Patients are responding positively to the utilization of virtual assistants within projects UBC operates on behalf of our clients. The patients that utilize the platform have reported a 95% positive patient sentiment regarding the platform. We've seen 84% of patients save the program's contact number to their mobile device, and on average our care teams report two less call attempts to reach the patient compared with those who do not utilize the virtual assistant.
We believe there is untapped potential for the future of virtual assistants in healthcare driving deeper connections between the patient and the intended service. We are deploying our virtual assistant platform to patients across the healthcare continuum. Some of the more exciting use cases include managing the scheduling and/or rescheduling of home nursing visits or in-person site visits, capturing patient reported outcomes or tracking symptoms.
We see technology as a solution to enhance and augment our ability to reach patients and ultimately improve their outcomes on therapy.
UBC is aggressively adopting new solutions that enable healthcare providers the ability to enroll patients into patient support services, clinical studies and registries without having to leave their electronic medical record (EMR) workflow. These strategic partnerships allow UBC to offer more prescribers a simple, in-workflow enrollment that ultimately improves outcomes for the patients under their care.
In a recent example, our client was having a difficult time recruiting patients for a Phase III clinical trial for patients with major depressive disorder (MDD).
By partnering with a leading healthcare technology provider, we were able to identify patients based on the protocol criteria who were prescribed an appropriate medication and offer the patient a chance to enroll into the study. This allowed us to more quickly identify candidates who were currently on treatment that we could potentially engage to participate in our Phase III trial. More traditional methods (mailers, phone calls) of enrollment typically deliver between a 3% to 5% response rate whereas using a technology-driven solution, we were able to achieve a 60% response rate.
With the industry's focus on optimizing speed of novel products and therapies to market, as well as adherence and outcomes-based payment models, we believe technology will enhance and augment our ability to best reach patients and ultimately improve their outcomes on therapy.(PV)
---
UBC is a leading provider of pharmaceutical support services, partnering with biopharmaceutical companies to make medicine and specialty therapies safer and more accessible. We specialize in evidence-based research for both emerging and leading pharmaceutical companies with a primary focus on rare diseases, novel indications, and specialty therapies. UBC provides tailored solutions to help your product progress from phase II research, safety, and REMS, through post-product launch patient support services and commercialization.
For more information, visit ubc.com.