Biogen to Launch Pioneering Study to Develop Digital Biomarkers of Cognitive Health Using Apple Watch and iPhone
Trend Watch: Google, Microsoft, Apple Watch, Azure Becoming Major Players in HealthTech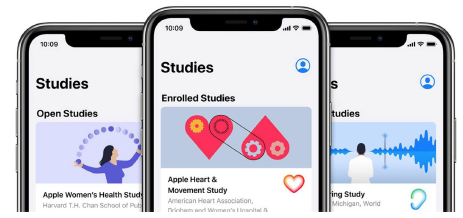 Biogen has initiated a new virtual research study, in collaboration with Apple, to investigate the role Apple Watch and iPhone could play in monitoring cognitive performance and screening for decline in cognitive health, including mild cognitive impairment (MCI).
The multiyear, observational research study will be launched later in 2021 and will enroll participants, including young and aging adults with a range of cognitive performance. Driven by the powerful technology in Apple Watch and iPhone and Biogen's in-depth knowledge of neuroscience, the study's primary objectives are to develop digital biomarkers to help monitor cognitive performance over time and identify early signs of MCI.
For aging adults, cognitive health is becoming increasingly recognized as an important component of overall health. However, significant delays exist in identifying declines in cognitive health including MCI, which impacts about 15% to 20% of adults over the age of 65. The onset of symptoms is often subtle, ranging from being easily distracted to memory loss, and it can take months to years before cognitive decline comes to the attention of healthcare providers.
The virtual study allows adult users across the aging life span to join. The study has been designed with customer privacy, control, and transparency in mind as well as data security. Participants, who can stop taking part in the study at any time, will complete a detailed consent form listing the collected data types and how each may be used and shared. Data will be stored in an encrypted manner and in systems with strong security controls designed to protect the data.
New Tech from Medidata Generates Insights and Improves Clinical Outcomes
Medidata, a Dassault Systèmes company, launched Sensor Cloud, a platform for managing a broad range of sensor and digital health technology data during the clinical trial process. Sensor Cloud seamlessly integrates with Medidata Rave Clinical Cloud and supports continuous patient data collection from both Medidata and third-party medical-grade sensors.
In 2021, Medidata plans to expand on its growing list of supported devices and sensors that includes BioStamp, ActiGraph, and BioIntellisense.
Sensor Cloud provides the ability to enable greater insights through proprietary analytics including novel digital biomarker discovery, lower costs and enable greater operational efficiency by making it easier for patients to share data and stay enrolled in trials, standardize data from ingestion through delivery via a common data model, and reduce site and patient burden by cutting down on site visits, time, and travel through a more flexible engagement model.
Google Cloud Launches Vaccine Management Tools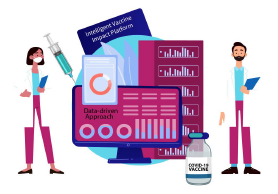 Google Cloud has launched artificial intelligence and machine learning tools to help organizations forecast and model COVID-19 cases to better inform vaccine allocation. The cloud-based tools are also are designed to assist with vaccine distribution, appointment scheduling, eligibility screening and communications.
The technology, called the Intelligent Vaccine Impact solution, also analyzes consumer sentiment around the COVID-19 vaccine. Understanding how local communities feel about the risks and benefits of the vaccine is critical to being able to increase confidence in vaccination, Google Cloud executives said. The sentiment analysis tool, which was developed in partnership with behavioral intelligence data company Syntasa, will help public health agencies develop a more tailored and informed vaccination campaign.
The new solution helps increase vaccine availability and equitable access to those who need it and assists governments in building awareness, confidence, and acceptance of vaccines.
Researchers also developed an AI-driven "what-if" model to be used for COVID-19 response and other infectious disease policy intervention decision-making.
The solution also offers consumers online registration and prescreening, location searches, and appointment setting, as well as automated reminders. The solution relies on Google Cloud Healthcare API to transmit data using common formats such as HL7 or FHIR, which interoperate with existing healthcare and immunization systems, the tech giant said.
Apple Watch Can Be Used To Monitor Symptoms of Parkinson's Disease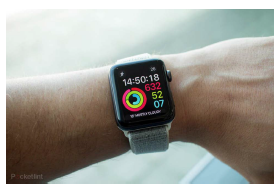 Researchers at Apple, working with specialists who treat Parkinson's, have designed a system that uses the Apple Watch to detect the motor symptoms that are a hallmark of the neurological disease. By monitoring resting tremors and other involuntary movements, the researchers were able to identify the characteristic "on" and "off" patterns of a medication's effects. Their findings were published in Science Translational Medicine. The research could be a boon to both clinical trials and care for the millions living globally with Parkinson's. If further developed, the researchers' system could be used to capture round-the-clock objective measurements of symptoms with the Apple Watch. Specialists often rely on infrequent clinical visits and self-reporting to monitor the disease's progression and the impacts of medicine. While there are specialized devices in the market that can do such monitoring, there are advantages to using a gadget people recognize and feel comfortable around.
Complete Heart Monitoring at Home with HealthyU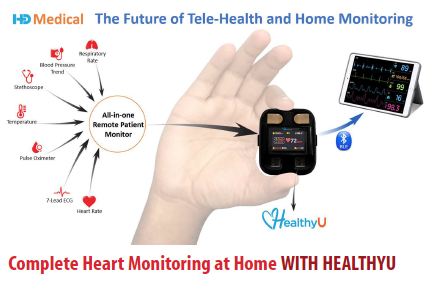 HD Medical has managed to fit a seven-lead ECG, a temperature sensor, a pulse oximeter, microphones to record heart and lung sounds, a heart rate monitor and a blood pressure sensor into a device that's smaller than a GoPro camera and easy enough for anyone to use, whether they're savvy with technology or not. It's called HealthyU, and it's designed for remote patient monitoring for people with heart issues to keep tabs on their health every day and send that info to their doctors. Just hold the device to your chest and rest your thumb and forefinger on the front sensors to get an ECG reading, plus other vital signs.
HealthyU is seeking emergency use authorization from the FDA so that patients in the U.S. can use it to monitor their heart health, so you won't be able to buy one just yet. HealthyU and devices like it were a big trend at CES 2021, in response to the growing need for home healthcare since the onset of the pandemic.
Zipline Medical Drones Deliver COVID Vaccine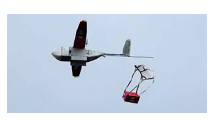 Zipline, the California-based drone startup that delivers critical medical supplies in countries like Ghana and Rwanda, is pursuing a larger role in the COVID-19 global vaccine effort and taking on one of the trickiest logistical challenges: cold-chain storage.
Nigeria's Kaduna state has signed a deal with Zipline allowing the drone delivery of COVID-19 vaccines. Kaduna's partnership with Zipline, which delivered more than 1 million doses of other vaccines in Africa over the past year, will also enable on-demand delivery of blood products, medications, and other vaccines.
The deal with Kaduna did not include cold-chain storage, but separately, Zipline is working on a plan to distribute COVID-19 vaccines. The ultra-cold temperatures required for storing the COVID-19 vaccine developed by Pfizer and BioNTech has not only driven a buying frenzy for freezers and dry ice but also created logistical challenges for medical facilities that may not be able to afford such equipment.
Microsoft Partners with Verily, Broad Institute to Advance Biomed Innovations
Verily and the Broad Institute are partnering with Microsoft on a new biomedical research effort. The software giant will contribute cloud, AI, and data technologies toward expanding Harvard and MIT's open-source Terra platform.
Using an open-source platform called Terra, the collaboration will give researchers access to existing biomedical datasets for fresh analyses. Notably, the effort, which could serve as a new vehicle for Verily to give researchers access to existing life-sciences effort Baseline, doesn't use Google Cloud Platform, the cloud service of Verily's parent company.
The Microsoft-Verily-Broad partnership intends to address those obstacles by building on Terra's existing open-source foundation and improving the collaboration potential of scientists, researchers, and clinicians, say the groups. (PV)