Global healthcare funding hit a new record in 2020: a total of $80.6 billion in equity funding was raised across more than 5,500 deals, according to CB Insights.
North America, Asia, and Europe all saw a boost in funding year-over-year.
There were 187 healthcare mega-rounds ($100M+) in 2020 — a new record.
COVID-19 continues to impact all aspects of the life sciences, and has been identified as a major market driver. According to CB Insights, the pandemic placed a spotlight on inefficient practices within traditional care delivery.
Technology became necessary for some patients to access care, thereby relaxing industry barriers, driving new collaborations, and creating market opportunities. For example, according to a January 2020 report, the FDA authorized more than 300 different COVID-19 tests and collection kits in 2020.
Furthermore, CB Insights reports across the healthcare industry that as processes are becoming more digitized to streamline operations, prices are being driven down, while enhancing treatments. Technological advancements and data-dependent business models are also driving market activities.
Consumer-centric services aim to make it easier for patients to navigate healthcare. They emphasize traits such as ease of use, price transparency, and personalization. COVID-19 has further underscored this growing trend along with the rising prevalence of costly chronic conditions and physician shortages.
The January 2020 CB Insights research report cited several trends across a number of healthcare sectors, including:
AI: Fourth-quarter 2020 saw a new healthcare AI funding record of almost $2.3 billion, largely propelled by mega-rounds. However, deals dropped by about 19% from the previous quarter's record.
Medical devices: Medical device startups raised almost $6 billion in fourth-quarter 2020, with a quarter-over-quarter boost in funding even as deals declined by 25%. Exit activity reached its highest point in more than three years with a total of 64 exits.
Mental health: Fourth-quarter 2020 funding to mental health companies increased by 30% while deal count fell quarter-over-quarter. Overall, 2020 saw a record high of $2 billion in equity funding, with early-stage deals continuing to dominate deal share.
Omics: Omics funding hit a record high in fourth-quarter 2020 with $2.2 billion invested despite a decline in deals. The space is also showing signs of maturity, with early-stage deal share continuing a gradual decline.
Telehealth: Global telehealth startups raised a record $3.3 billion in funding in fourth-quarter 2020. While deals declined 32% quarter-over-quarter, Q4-2020 deals still represented a 24% year-over-year increase from fourth-quarter 2019.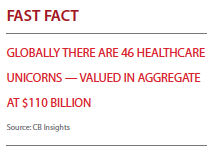 Women's health: Funding to women's health companies reached $521 million in fourth-quarter 2020 — a slight quarter-over-quarter decline of less than 1%. The deal count fell by 14% over the same period. However, 2020 saw an all-time high in deal activity with 239 deals, 62% of which went to early-stage companies.
According to GlobalData, a data and analytics company, despite the second wave of COVID-19 pandemic and slow economic recovery, global venture capital (VC) investments during the fourth quarter of 2020 remained robust and were nearly at pre-COVID levels. Although, the number of VC deals witnessed a continuous decline for the seventh straight quarter, there was an increase in the number of megadeals that helped to drive the overall investment value to nearly $120 billion in fourth-quarter 2020.
Venkata Naveen, senior disruptive tech analyst at GlobalData, comments: "The COVID-19 pandemic has changed the game of how companies across industries operate, driving a significant acceleration toward digital strategies. The Q4 2020 saw VC investors shift their focus on startups that were poised to offer tech-driven solutions in line with the new normal, such as enabling remote working, edtech, online retail, and those offering increased access to customers via digital channels."
He adds that e=commerce healthtech, fintech, and edtech remain investment hotbeds for VC in addition to tech infrastructure providers supporting the digital shift.
Life-sciences venture fund experts share their insights on the trends they are tracking, what tips the scales for them in terms of making an investment, and what their crystal ball portends in light of a global pandemic.
The Virtual Clinical Trials Bus

More investors than ever are showing interest in the pharma services market thanks to its resilience through the COVID-19 pandemic, says Shane Senior, co-founder and managing director of Crosstree Capital Partners. As a result, there is a window of opportunity now to create real strategic value by partnering with investors.
But with so much happening, the challenge for companies looking for funding is to cut through the noise to find investors who share their growth objectives and cultural vision.
Shane has spent more than 20 years in investment banking, 15 of those focused on cultivating industry relationships with investors and strategic executives within pharma services. What he looks for as an investor are companies that have a differentiated value proposition with sustained growth and healthy margins — not necessarily in terms of profitability, but in terms of financial metrics.
It all comes down to having a leadership team that can handle the growth strategy. "We've had clients that tick all the boxes in terms of the financial metrics, growth, and focused value proposition, but the management team isn't able to articulate its vision or they don't have a clear strategy," he says. "In these situations, companies are going to have a tough time attracting investors."
Shane notes there are three trends Crosstree is currently tracking in terms of financing and investment — decentralized clinical trials (DCTs), biometrics, and patient engagement.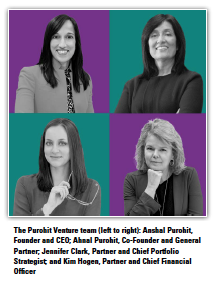 "DCT is an area that has taken off as a result of the pandemic; virtual trials are creating a huge disruption to traditional trials," he says. "This is the closest thing to a revolution that I've seen in 20 years of covering this industry. The move to decentralize clinical trials is real, and I don't think we're putting the toothpaste back in the tube. Those small companies that were ahead of their time in this space that had to fight and evangelize their value proposition, don't have to do that anymore. As an investor in this transformational space, if you don't get on the bus, you're going to get left behind."
He adds to fully realize the positive impact, there is a real commitment to being patient centric. "As a result, interoperable platforms, technologies, and solutions will continue to emerge, and these will need to be patient- and site-facing," he says.
The other area of potential, Shane says, lies in biometrics. "To run risk-based monitoring, companies need data monitoring committees and interim STDM data cuts to have live data to make clinical decisions, which means more biostatisticians who are in short supply in the industry," he says. "Companies that can enable turnkey solutions for risk-based monitoring and central monitoring will be in demand."
The third big trend, Shane says, is patient engagement. "Patients are scared to leave their homes; so, the challenge is to acquire new patients and keep them in trials," he says. "In this environment, recruitment and retention are going to be important. Then, as we move to more decentralized clinical trials with employees working from home, how do companies keep their culture alive? How do they keep employees engaged? We are going to need more hands on deck to help with that."
For its part, Crosstree, a global leader in health science M&A, recapitalization, and growth financing strategies, which has led more than 100 transactions in the pharma services sector, helps companies first by optimizing their strategic objectives.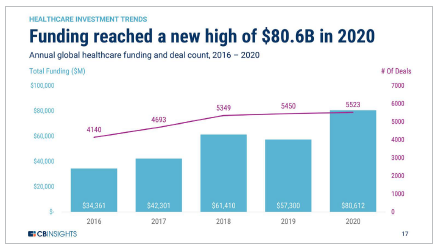 "We are active in M&A helping companies raise growth capital, and we do this by observing and reporting on trends," Shane says. "We design strategies and help companies find the right partner. It's not just about the money; it's about the outcome. We differentiate ourselves by making sure every deal has the right fit, the right culture, and is executed at a fair price."
Identifying and Supporting Commercial Relevance
When the team behind Purohit Ventures — Anshal Purohit, Ahnal Purohit, Jennifer Clark, and Kim Hogen — decided to launch Purohit Ventures, they were well-positioned to draw on their many years of understanding what makes a product or technology commercially relevant. Each member is tapping into their extensive knowledge of healthcare strategy, market research, and commercialization — the real factors driving commercial relevance. The four are also part of the executive team of Purohit Navigation, a communications company that has been servicing the life-sciences industry for more than 30 years.
Purohit Ventures adopts both a portfolio strategy, identifying those innovators with commercial relevance, as well as an investment strategy by helping those companies develop their investment story.
"Our model leverages our time as currency, providing our services as an investment in our portfolio companies' success — allowing them to allocate their raised dollars to areas like clinical development," says Anshal, founder and CEO of Purohit Ventures. "We support companies by helping them tell the story around a product's commercial relevance; targeting investors; putting together all of the IR materials, investor decks, and presentation materials that they need to raise funds.
And we help these companies think through their clinical trial strategy and how they should project forward into the market to define what the product needs to look like to succeed."
Purohit Ventures believes that as development targets and disease states become more specialized, the need for a behavior-based approach to opportunity investment has become more important than ever. Jennifer, Purohit Ventures' partner and chief portfolio strategist, says the process goes beyond evaluating financials in terms of what the market might be, but understanding what it takes to make a product successful from a behavioral change perspective. They believe that product success is defined by more than the traditional measures, such as market size, competitive landscape, and unmet need. Potential for, challenges to, and impact of behavioral change play a critical role in product uptake.
Anshal says great technologies and ideas often fail because adoption was lower than expected given the clinical profile of the product or the advances the platform brought forward. What is often needed to ensure the product's success is to identify whose behavior needs to be changed and in what way. "Understanding that difference is where we come in," she says. "For example, sometimes the patient plays a key role in decision-making, in which case we need to account for their preferences in early-stage planning, or it might be the systems and protocols around the healthcare practitioner, such as those in emergency medicine. We look at the whole ecosystem and identify what those points of change are going to be and how we can influence them."
According to Jennifer and Anshal, the big challenges these companies face is being able to tell their story in a compelling way and navigating the many different sources of funding and investors who are now in the market.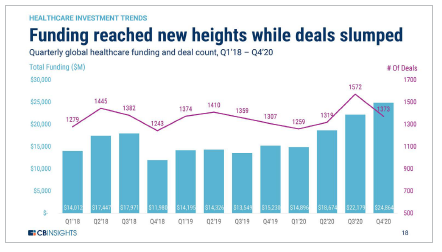 "The days of just going to venture capitalists are over, because today there are many alternate sources — family offices, individual investors, angel investors, and so on," Anshal says. "This means startup or early-stage companies need to think through a segmentation strategy about how and when to raise funds."
The team at Purohit Ventures looks at a number of factors when deciding which start-ups to support. "We want to make sure that we have companies that span different verticals within biotech and healthcare and that fit with our expertise," Jennifer says. "It's important that from the start, the leadership of these companies is open to our approach to evaluating the market."
Looking into future investment potentials, Jennifer says there is growing interest in neurological diseases and startups companies focused on CNS and other associated disease areas. Another exciting area is the growing appetite for mixed-gender and female-run firms.
The future for investment, Anshal believes, is bright thanks to the enormous amount of innovation that is happening throughout the life sciences. "We have always worked with startup companies, and now at Purohit Ventures we have more exposure to these companies at an earlier stage and we're seeing some amazing innovation, so I'm very hopeful and excited," she says.
Jennifer agrees, adding that COVID-19 has reinforced the need to invest in healthcare, which she hopes has opened eyes to the opportunities for scientific innovations. (PV)