Lighting the way…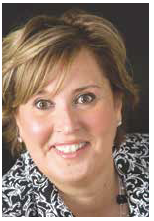 As we say good riddance to 2020, and look toward a more optimistic 2021, we are starting to see some glimmers of light and a more hopeful future. Granted, as they say, hope is not a strategy, but there is hope. At this moment, two COVID-19 vaccines have been approved and millions of doses are being rolled out across the world even as several more vaccines make their way through the development and approval process. There is hope that through the vaccination process we can begin to neutralize this terrible disease.
We have witnessed several powerful people publicly receive the vaccine, including President-Elect Joe Biden, Vice President-Elect Kamala Harris, and Vice President Mike Pence as a demonstration of their confidence about the safety of the vaccines to the American public. But even before these notable figures sat before us, we celebrated 91-year-old U.K. native Margaret Keenan, who was the first person in the world to receive a COVID-19 vaccine outside of clinical trials. Then in another milestone, Sandra Lindsay, 52, was the first person to receive a COVID-19 vaccination in the United States. The director of critical care nursing at Long Island Jewish Medical Center was not thinking about herself as much as her colleagues and the patients she works with when she volunteered to receive the vaccine. She wanted to lead by example — particularly as a Black woman who understands the legacy of unequal and racist medical treatment and experimentation on people of color. There is hope that we can begin to democratize healthcare.
There may not yet be a light at the end of the tunnel, but as Craig Lipset, co-creator of the recently launched Decentralized Trials & Research Alliance (DTRA), has stated, there is a light in the tunnel. Craig along with Amir Kalali, M.D., have joined together to dramatically increase access for all patient populations in clinical trials and research.
DTRA's goal is to unite stakeholders, including healthcare companies, regulators, patient groups, and research organizations, to make clinical trial participation widely accessible by advancing policies, research practices, and new technologies in decentralized clinical research. Nearly 50 industry entities have already joined the coalition. There is hope that through partnership, new ways of conducting clinical research can be achieved.
It's this type of innovation and entrepreneurship that continues to fuel the flames of hope. We are privileged at PharmaVOICE to connect with inspirational leaders and influencers across the industry who continually tackle the status quo to move the industry forward. We had the distinct honor to speak with more than a half-dozen change agents for this month's cover story. In some cases, these individuals took big risks to make their visions a reality. Their stories are unique and their entrepreneurial journeys are aspirational. There is hope that these individuals, and others like them who strive for a better tomorrow, continue to drive innovation and vanquish the status quo.
From all of us at PharmaVOICE, our hope is that all of you find your own light in the tunnel as we all look forward to a brighter tomorrow.
Taren Grom, Editor
~~~~~~~~~~~~~~~~~~~~~~~~~

Their word…
Robin Robinson
Senior Editor
Print marketing remains a staple in pharma's promotional toolbox for one simple reason: it works.
Kim Ribbink
Senior Editor
Entrepreneurs shake up the industry with their willingness to take risks, and in so doing they bring innovations to healthcare and create opportunities for many.
Carolyn Gretton
Features Editor
It's exciting to see the addition of Best Digital Health Product to the Prix Galien awards, giving well-deserved recognition to the groundbreaking field of digital device-based medicine.
~~~~~~~~~~~~~~~~~~~~~~~~~
Coming in February
Venture Funds: Follow the Money
Cutting Through the Noise: Keys to Winning Campaigns
Gene & Cell Therapies: An Update
20th Anniversary of PharmaVOICE
CRO CEOs
R&D Influencers
Showcases:
Decentralized Clinical Trials
Rare Disease
~~~~~~~~~~~~~~~~~~~~~~~~~
Masthead
The forum for the industry executive
Volume 21 • Number 1
Publisher Lisa Banket
Editor Taren Grom
Creative Director Marah Walsh
Senior Editors
Robin Robinson
Kim Ribbink
Features Editor
Carolyn Gretton
Design Associate
Ariel Medel
National Account Manager
Suzanne Besse
National Account Representative
Amy Bishop
Webcast Network Producer
Daniel Limbach
Circuclation Assistant
Kathy Deiuliis
Copyright 2021
by PharmaLinx LLC, Titusville, NJ
Printed in the U.S.A.
Volume Twenty One, Number One
PharmaVoice (ISSN: 1932961X) is published monthly except joint issues in July/Aug. and Nov./Dec., by ­Pharma­­Linx LLC, P.O. Box 327, Titusville, NJ 08560. ­Periodicals postage paid at Titusville, NJ 08560 and additional mailing offices.
Postmaster: Send address changes to PharmaVOICE, P.O. Box 292345, Kettering, OH 45429-0345.
PharmaVoice Coverage and Distribution:
Domestic subscriptions are available at $190 for one year (10 issues). Foreign subscriptions: 10 issues US$360. Contact PharmaVoice at P.O. Box 327, Titusville, NJ 08560. Call us at 609.730.0196 or FAX your order to 609.730.0197.
Contributions: PharmaVoice is not responsible for unsolicited contributions of any type. Unless otherwise agreed in writing, PharmaVoice retains all rights on material published in PharmaVoice for a period of six months after publication and reprint rights after that period expires. E-mail: [email protected].
Change of address: Please allow six weeks for a change of address. Send your new address along with your subscription label to PharmaVoice, P.O. Box 292345, Kettering, OH 45429-0345. Call us at 800.607.4410 or FAX your change to 937.890.0221. E-mail: [email protected].
Important notice: The post office will not forward copies of this magazine. PharmaVoice is not responsible for replacing undelivered copies due to lack of or late notification of address change.
Advertising in PharmaVoice: To advertise in Pharma­­Voice please contact our Advertising ­Department at P.O. Box 327, Titusville, NJ 08560, or ­telephone us at 609.730.0196. E-mail: [email protected].
Letters …
Send your letters to [email protected]­voice.com. Please include your name, title, company, and business phone number. Letters chosen for publication may be edited for length and clarity. All submissions become the property of PharmaLinx LLC.