AdventHealth, Berg tap AI to Reduce Mortality in COVID-19 Patients
Trend Watch: Collaborations Combine AI and RWE to Combat COVID and Other Diseases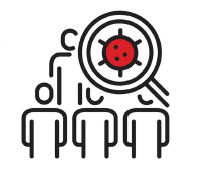 Berg, a clinical-stage biotech that employs patient biology and AI to research diseases and develop innovative treatments, is collaborating with AdventHealth, a leading nonprofit healthcare system, aimed at improving patient outcomes and treatment options for those diagnosed with COVID-19 across the United States.
The collaboration merges Berg's proprietary AI technologies with AdventHealth's patient data to build a patient registry biobank intended to enhance COVID-19 patient care by rapidly identifying the right path to improve patient outcomes.
This partnership was originally formed to improve outcome and precision medicine for those with nonalcoholic fatty liver disease (NAFLD) and sarcopenia. While the current focus of this collaboration is aimed at COVID-19, developments have started to create a similar framework for these diseases.
"As we continue to see COVID-19 rates soar across the USA and world, this partnership will seek to save lives by leveraging AdventHealth's vast patient datasets with Berg's proprietary AI-enabled Interrogative Biology Platform," says Niven Narain, Ph.D., Berg co-founder, president, and CEO. "Our research efforts in Florida will serve as a model for the rest of the country as our combined goal is to ensure patients are matched with the most effective treatments and help them recover as quickly as possible."
This comprehensive biobank patient data registry will include comprehensive electronic medical records for all patients tested for COVID-19 at AdventHealth. Among critical data that will be considered are hospital or ICU length of stay, all administered medications, personal medical history, and patient outcomes.
"We have learned that people with comorbid conditions such as obesity and diabetes are more likely to have worse outcomes from COVID-19 infections," says Steven Smith, M.D., chief scientific officer for AdventHealth. "As we transition to a new EMR solution for the enterprise, Berg's AI platform will be invaluable for developing an optimal strategy to collect and monitor clinical data to better understand why factors such as obesity, diabetes, and older age make people more vulnerable to COVID-19 illness."
The COVID-19 biobank patient registry formed through this collaboration will be applied in two phases. Phase one will release data on patient demographics, COVID-19 clinical information, and personal medical history. Phase two will include enterprisewide data (multi-state) and an exploratory analysis of chronically administered meds that could be linked with a better outcome or lower probability of SARS-CoV-2 infection.
OptimizeRx Launches AI-Powered RWE Solution for POC
OptimizeRx, a provider of digital health solutions for life-sciences companies, physicians, and patients, has introduced a new enhancement that involves the application of advanced analytics, using machine-learning methods applied to real-world data (RWD). The result is the accurate delivery of therapeutic support and brand messages to clinicians at critical points in a patient's care journey.
The solution creates new opportunities for life-science organizations to better support providers as they look to make the best treatment decisions for their patients, especially for those with complex dosing requirements or chronic disease indications.
The tool also enables more messages to be delivered to more physicians whose actions were not previously visible on the platform.
"A lack of communication between healthcare systems has created a big problem for patients and providers, since often they don't have all the information they need at crucial moments during the delivery of care," says Steve Silvestro, chief commercial officer at OptimizeRx.
Mr. Silvestro says democratizing data in this way gives life-sciences organizations the ability to communicate directly with providers using an automated, compliant, and data-driven method, and one that is based on care milestones and a patient's treatment history.
A recent analysis by the Partnership for Health IT Patient Safety reveals how patient outcomes can be impacted by delays and breakdowns in communications during the healthcare delivery process.
Syneos Health and ConcertAI Collaborate on RWE and AI to Advance Oncology Research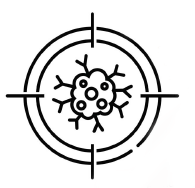 Syneos Health and ConcertAI have formed a strategic collaboration to accelerate and streamline the implementation of novel oncology clinical trial research and study designs.
The companies will initially focus on providing biopharmaceutical organizations with the ability to incorporate external control arms into oncology studies with custom, regulatory-grade data abstraction and advanced technologies to speed drug approvals and reduce research costs. In a first-of-its kind CRO collaboration, ConcertAI will bring its deep experience in RWE generation, innovative RWE technologies and regulatory-grade oncology and urology real world data (RWD). Syneos Health will provide customers with end-to-end product development expertise, including deep oncology and rare disease insights, as well as real world, late phase, and regulatory consulting solutions.
"With COVID-19 delaying oncology trials, it's critical that we look to deliver novel study designs, such as external control arms, that speed life-saving therapies to market and reduce site and patient burden," says Alistair Macdonald, CEO, Syneos Health. "By collaborating with ConcertAI, together we can bring customers innovative oncology trial solutions by defining the tools, data and scientific expertise required to navigate the regulatory process of designing and submitting successful external control arms."
Instead of recruiting patients to a control arm, external control arm patients can be sourced from retrospective patient data according to the current standard of care.
These external controls are tightly matched to specifications comparable to an internal control arm. This novel design has high relevance in rare cancers where current standard of care therapies have relatively poor outcomes, providing a more ethical, cost effective and accelerated path to approval. External control arms also satisfy market requirements for fast-tracked breakthrough applications or newly approved treatments with only a single treatment arm and no comparative data.(PV)