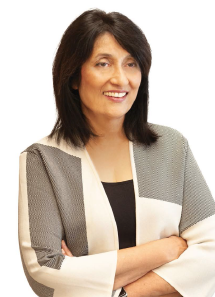 Ahnal Purohit, Ph.D.
Title: Founder and CEO
Company: Purohit Navigation
Company Awards: More than 100 awards: Global Awards, Grand Global; the RX Club Show, Gold, Silver, Award of Excellence; DxMA awards, First Place; National Health Info awards; Doctors' Choice Awards; IN-AWE awards, Gold, Silver, Bronze
Industry Awards: Asian Women in Business Entrepreneurial Leadership Award; Top 10 minority- and women-owned certified status for pharma communications firms for more than 25 years; Med Ad News Heart Award; MM&M Diversity and Inclusion Champion Award
Associations: African Women's Alliance in Support of Health; Healthcare Businesswomen's Association; South Asian Pharmaceutical Council; Women In Bio
Twitter: @PurohitNav
In the mid-1980s, Ahnal Purohit, Ph.D., left a comfortable position at a market research firm to venture out on her own. In 1985, Ahnal and business partner Ed Donahoe co-founded the agency that became Purohit Navigation with no clients and limited agency services.
But with determination, hard work, and a large dose of creativity — helped by Ahnal's combined strengths in the liberal arts and statistics— the partners realized their vision: the integration of strategy, research, and advertising.
Ahnal went into healthcare communications with a Ph.D. in psychometrics and the goal to offer life-sciences companies research-based insights, deep strategic and scientific thinking, and breakthrough creative that would truly change behavior. For the past 35 years, she has not only achieved her goal but she has exceeded the expectations of the extensive range of clients that the firm serves.
In addition, Ahnal is passionate about improving the lives of others. She co-founded the nonprofit organization African Women's Alliance in Support of Health (AWASH) to help the estimated 30,000 women among Sierra Leone's total population of 6.5 million who suffer or die from vesicovaginal fistula, a condition that occurs as a result of obstructed labor. Purohit Navigation also supports the local Chicago community through internships and other initiatives that are having a positive and long-term impact.
PV: What inspired you to enter the healthcare communications and advertising field?
Purohit: I come from an academic background, and at the time I was doing consulting with a healthcare ad agency. The senior management liked my recommendations and suggestions for what they could do for one of their brands and they asked me to join them. I had tenure at the university, but I was looking to extend my horizons. So, I took the job and 18 months later, Ed Donahoe asked me to be a partner in a new agency he wanted to start. The vision was to establish an agency focused on integrating strategy and market research, which was my background. So, it made sense to join him. That was nearly 35 years ago.
PV: Purohit Navigation is not part of a holding company; what has kept you independent all these years?
Purohit: Our only bosses are our clients and I love that. Because we can think independently there's so much more that we can do. Large agencies often have their hands tied, and innovation goes out the window. I like being able to do what we can do with our clients, and they respect us. That's what is important. Retaining this model in the face of so many networks has not been easy, but it has certainly been worth it.
PV: What are you most proud of at Purohit Navigation?
Purohit: The first is that after nearly 35 years we're still around. Mostly, though, it is that we have consistently stayed ahead of the curve with regard to our clients' and the industry's needs. When we first started, we were focused on the integration of market research and strategy through to tactical execution. Then 15 years ago, we rebranded ourselves Purohit Navigation. We started focusing on the patient journey and communicating the right message, at the right time, in the right tone to the patient.
We were ahead of the curve. We expanded to incorporate diagnostics as a core competency well before others in the industry saw the sector's relevance, and even now, we are examining our remit to ensure that we are seeing trends and needs going forward. It is a constant process and I am proud that we have engrained in our culture the desire to innovate consistently.
PV: How do you describe innovation and transformation to clients?
Purohit: Innovation is about being adaptive and agile, and thinking outside of the box. We like the idea of "navigating beyond" to communicate the innovation and transformation we need to do to help a brand. We want to find that "beyond" place for each brand or idea we represent and push the limits on what it can accomplish.
PV: There are people at the company who have been with you for decades. What is it about the culture of Purohit Navigation as well as your leadership style that instills such loyalty?
Purohit: I think it starts with care and compassion. The people at the company are like my family and I make sure that whatever I do is good for them as well as the company. I think loyalty starts with the fact that our culture is founded on the principals of rolling up our sleeves. I and my core team — Anshal, Monica, and Kim — should never ask anyone to do anything that we would not do ourselves. I also make sure that I'm really open to them, so my direct reports know my vulnerabilities, which means they are more willing to share their vulnerabilities and seek help when they need it. I also push my people, in order to help them grow, but I will always be there to help when needed. Overall, it is this respect, concern, compassion, and passion for what we do that keeps people here for so many years.
PV: What advice do you have for others who might want to start their own companies?
Purohit: The first thing is to be true to yourself and do the right thing. The second piece of advice is to create trust with your direct reports. The third is to surround yourself with people who are better than you are in what they do. Also, expect more from your people than they think they can accomplish and they will deliver. And always give credit to your people, your staff, and your peers.
PV: How does philanthropy fit in your vision for the company and why is it important to you?
Purohit: First, I felt it was important to do something in this country because this is where we live. We choose areas where we can have an impact. We are involved in the local cancer society, helping with fundraising and other initiatives. Second, we started working in West Africa, specifically in Sierra Leone, because it is one of the poorest countries in the world with one of the worst infant mortality rates. We started AWASH and we did a lot of work with them when Ebola was a huge challenge a few years ago. The third area of focus is in India because I was born and raised there; we support a foundation, named after my mother, that is focused on diabetes education in my hometown.
PV: Where do you see the healthcare industry going in the next five or 10 years?
Purohit: Technology is advancing at an incredible pace. In medicine, disease states will become more specialized and treatment will be more personalized. Diagnostic processes are going to be paired with treatment approaches. And while science is advancing,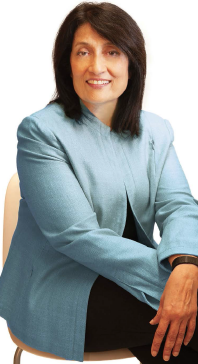 compassion is an issue. Patient health is not just based on treatment. It is also about taking care of the emotional side. So, while I think there will be disruptive companies that may cure disease, the passion we need to take care of the patient is being lost. There are a lot of patients who are "lonely," and I think that's going to get worse.
There's also a problem in that physicians have low levels of satisfaction. In the future, diagnosis and decision-making will be done by AI, so what will the role of the physician be? This is why so many physicians are expressing dissatisfaction and it's going to get worse.
If I had unlimited resources, I would do something to change the system so we talk about success not only from a technical or cure side but also from a human side.
PV: What keeps you up at night?
Purohit: I wonder where we are going as an industry. I understand the technology and I believe in it, but where is the balance? The other thing is ensuring we do the best for our clients and that we're thinking outside the box while considering the bottom line.
PV: What gives you joy?
Purohit: Often, we get a phone call or an email from clients saying how well our team did or how they went above and beyond in terms of solving a challenge. When I get this type of feedback, I feel so proud of my team.
On a personal note, my joy comes from seeing my family alongside me. I have a loving husband, Ankur, who has defied traditional norms to support me as a leading woman in the workplace. And, I have a wonderful grandson, Rain, with whom I have the privilege of spending so much time. He is bright, kind, funny, and reminds me often of the type of person I want to be.
PV: What legacy would you like to leave in the industry?
Purohit: I want to make sure I support the next generation of leaders at the company. This starts with my daughter, Anshal, who has been working alongside me for 15 years and is now taking the helm.
She's ready, and I'm happy to support her vision and the vision of next-generation leaders. I encourage them to imagine the possibilities. That's what I did and I'm living it. I didn't speak English until I came to the United States at the age of 19. I'm a minority woman. I didn't come through the traditional channels. I've never worked in a pharma company. I come from academia. I have never taken a course in healthcare or business. If I can do it, why not someone else? My advice: just work hard and imagine the possibilities.(PV)