Protocol Complexity and Optimization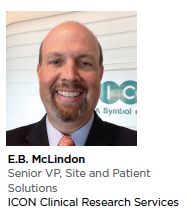 According to industry research1 there is increasing complexity in protocol design. This same research suggests that the demands on patients participating in trials are rising as a result of this and that there has been 70% increase in the total number of patient procedures in a typical Phase III trial.
Assessing burden on the patient and the site to stress test protocol design is one way of evaluating the impact it may have on patient recruitment. It is astute to arrange this assessment upfront to minimize the risk of having to amend the protocol, thus avoiding delays and associated costs.
Site and Patient Burden Assessment
An integrated site network provides research infrastructure, methodology, and specialist services to healthcare institutions, community-based practices, and sites. Integrating into the healthcare institution enables site teams to establish and develop stronger relationships with both practice staff and patients. These relationships are key to gaining early input on protocols to assess the impact protocol complexity and schedule of events would have on both site and patient willingness to participate in the study, and ultimately on the achievement of overall study enrollment projections. The assessment process begins with principal investigators and research site staff with experience in the indication conducting a time in motion study for each element of the protocol's schedule of events. The next step is to give patients the opportunity to provide feedback on symptoms, study procedures, or visit criteria that could influence their willingness to participate. This data along with experience from other similar trials is used to inform potential protocol issues and to develop recruitment and retention strategies that mitigate the risks identified.
Delivering Results
Being able to access, interrogate, and analyze electronic medical records [EMR] through the site network strengthens feasibility and increases the number of potential patients that can be identified for participation. We have seen this deliver improved results in patient recruitment and engagement as illustrated in the case study.(PV)
Editor's Note: Perception & Insight Study, CISCRP 2017
~~~~~~~~~~~~~~~~~~~~~~~~~
Case Study — Integrated Site Network
The Challenge
Four studies were awarded by a pharma organization over a period of less than two years, with overlapping start-up through close out timelines. Indications were such that sites could be used across multiple studies within the program, allowing for greater efficiency and consistency in approach. Milestone expectations assigned by client were aggressive, requiring an innovative approach and rapid start-up.
The Solution
ICON made the decision to select multiple sites in its owned site network to benefit from access to streamlined and established processes. This also enabled greater ability to access potential patients through EMRs of 2 million active patient lives as a result of the site network's unique partnerships with healthcare systems and community physician practices.
The Outcome
The study achieved all study milestones either on or ahead of schedule and the integrated site network performed better than industry and study level average.
Measurable outcomes included:
Decreased costs of onsite initiation visits — direct and pass through
Increased engagement of sites as a result of in-person meetings
Reduced timelines in site activation: Mean timeline from final protocol to site activation ranged from 14-32 days
Consistency in delivery and milestone achievement across the program
Study 1: Represented 22% of the total screening sites on this trial, achieved the first 15 screened and first 10 randomized subjects
Study 2: Represented 29% of the total screening sites on this trial, achieved first patient in, and eight subjects screened in the first recruitment week came from four different sites
Study 3: Represented 70% of the total screening sites on this trial, achieved the first 69 subjects screened across eight sites
Study 4: Represented 35% of the total screening sites on this trial, achieved the first four subjects screened on the trial, the second to fifth first randomized subjects
---
ICON plc is a global provider of drug and device development and commercialization services to pharmaceutical, biotechnology, medical device, and government and public health organizations. The company specializes in the strategic development, management, and analysis of programs that support clinical development — from compound selection to Phase I-IV clinical studies.
For more information, visit iconplc.com.