Inspiring Leaders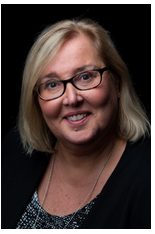 For the past 15 years or so, PharmaVOICE has had the honor of showcasing the Healthcare Businesswomen's Association's Rising Stars and more recently the Luminaries as well. These women have been identified by their organizations — which span the breadth of the healthcare ecosystem — as high-performing role models. They make time to mentor and guide women — and men — in their teams, their organizations, as well as in many cases outside of their own four walls. These outstanding leaders are also noted for being visionaries and advocates for gender parity.
Over the years, their ranks have grown from a few dozen to this year's record number of almost 120. As the HBA has evolved its Rising Star and Luminary program, so has PharmaVOICE in its coverage of these women leaders. In this month's special feature — HBA Rising Stars & Luminaries — we provide a list of the honorees and the leadership style that they say best defines them and why. While their answers are as unique as they are, there are some common threads. These women are committed to empowering their teams for the betterment of patients and their organizations. They are dedicated to bringing along the next generation of leaders by acting as mentors and or sponsors. And they are action-oriented and passionate about the roles they play in transforming the healthcare industry.
In addition, we asked these visionary leaders to identify the trends they believe will impact the future of healthcare. Resoundingly, technology and innovation were the clear favorites in terms of the areas in which companies will need to not only put resources but adjust their business models and talent managment. As Stephanie Otis, Rising Star, and senior director, commercial operations, Ferring Pharmaceuticals says innovative solutions and products will require a shift in investment priorities.
This will enable diverse interactions through various social engagements, and revolutionize the way the industry approaches customers. Predictive analytics and improved access to data will provide for more informed decision-making. Therapeutic innovation will stimulate competition and enable new commercialization approaches. Understanding key drivers and identifying barriers to innovation are critical to meet the growing demands in our volatile, complex, and evolving healthcare markets.
This month's special feature also showcases more than a dozen Rising Stars and Luminaries who provide insights on their personal career journeys, how they lead their teams, and the role they play in moving their organizations forward.
I look forward to joining these amazing women in New York at the 30th anniversary of the HBA's Woman of the Year event, as well as the 2019 HBA Woman of the Year Sharon Callahan, who serves as chief client officer of Omnicom Health Group and CEO of TBWA\WorldHealth, a global agency network, and Mentor of the Year Peter Anastasiou, who serves as Lundbeck's executive VP and head of North America, overseeing the operations of both the U.S. and Canadian businesses.
Taren Grom, Editor
~~~~~~~~~~~~~~~~~~~~~~~~~

Their Word …
Denise Myshko
Managing Editor
The U.S. biosimilars market is expected to pick up over the next five years.
Robin Robinson
Senior Editor
The secret to solid, successful agency/client relationships lies in honesty, communication, and fun. Read how these dynamic duos brought that and more to create brand bonds that last.
Kim Ribbink
Features Editor
This year's HBA rising stars and luminaries are digging deep to raise their organizations and colleagues.
~~~~~~~~~~~~~~~~~~~~~~~~~
June 2019
Virtual Reality/Augmented Reality
Marketing High-Science Brands
Agile R&D
Industry Start-Ups: Entrepeneurs' Journeys
Clinical Trial Solutions
~~~~~~~~~~~~~~~~~~~~~~~~~
Masthead
The forum for the industry executive
Volume 19 • Number 5
Publisher Lisa Banket
Editor Taren Grom
Creative Director Marah Walsh
Managing Editor
Denise Myshko
Senior Editor
Robin Robinson
Features Editor
Kim Ribbink
Design Associate
Ariel Medel
Director of Sales
Cathy Tracy
National Account Manager
Suzanne Besse
Webcast Network Producer
Daniel Limbach
Circulation Assistant
Kathy Deiuliis
Copyright 2019
by PharmaLinx LLC, Titusville, NJ
Printed in the U.S.A.
Volume Nineteen, Number Five
PharmaVoice (ISSN: 1932961X) is published monthly except joint issues in July/Aug. and Nov./Dec., by ­Pharma­­Linx LLC, P.O. Box 327, Titusville, NJ 08560. ­Periodicals postage paid at Titusville, NJ 08560 and additional mailing offices.
Postmaster: Send address changes to PharmaVOICE, P.O. Box 292345, Kettering, OH 45429-0345.
PharmaVoice Coverage and Distribution:
Domestic subscriptions are available at $190 for one year (10 issues). Foreign subscriptions: 10 issues US$360. Contact PharmaVoice at P.O. Box 327, Titusville, NJ 08560. Call us at 609.730.0196 or FAX your order to 609.730.0197.
Contributions: PharmaVoice is not responsible for unsolicited contributions of any type. Unless otherwise agreed in writing, PharmaVoice retains all rights on material published in PharmaVoice for a period of six months after publication and reprint rights after that period expires. E-mail: [email protected].
Change of address: Please allow six weeks for a change of address. Send your new address along with your subscription label to PharmaVoice, P.O. Box 292345, Kettering, OH 45429-0345. Call us at 800.607.4410 or FAX your change to 937.890.0221. E-mail: [email protected].
Important notice: The post office will not forward copies of this magazine. PharmaVoice is not responsible for replacing undelivered copies due to lack of or late notification of address change.
Advertising in PharmaVoice: To advertise in Pharma­­Voice please contact our Advertising ­Department at P.O. Box 327, Titusville, NJ 08560, or ­telephone us at 609.730.0196. E-mail: [email protected].
~~~~~~~~~~~~~~~~~~~~~~~~~
Letters
Send your letters to [email protected]­voice.com. Please include your name, title, company, and business phone number. Letters chosen for publication may be edited for length and clarity. All submissions become the property of PharmaLinx LLC.