Hackathons and Innovation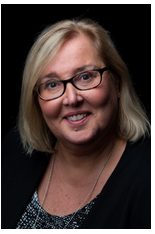 Hackathons have come a long way since the first reported use of the term back in 1999 when a group of developers came together in Calgary to avoid legal problems due to export regulations of cryptographic software from the United States. Today, hackathons, hackfests, and hack days are being deployed with great success throughout the life-sciences industry. As we report in this month's cover story, life-sciences companies such as Astellas, LEO Pharma, Johnson & Johnson, Mylan, Novo Nordisk, and Sandoz — to name just a few — are successfully hosting events to come up with rapid, creative, and unexpected solutions to some of today's biggest challenges.
And it's not just big pharma getting into the hackfest game, in February Guidemark Health, a healthcare communications agency, in partnership with CancerCare, held its inaugural H.A.C. (Health Action Community) hackathon event. The all-day mini-hackathon focused on helping those living with metastatic breast cancer (MBC). While the unique needs of people living with MBC are well researched and documented, significant and vast unmet challenges that negatively impact the quality of life remain.
Through a collaborative, creative, and diverse group of individuals the goal at the end of the day was to find solutions with the potential to improve the lives of those impacted by MBC and developing a roadmap for bringing the winning solution to market. Guidemark fielded an impressive judging group to review the day's concepts: Carolyn Ricci, advocate and former program director, Avon Breast Cancer Crusade; Christine Verini R.Ph., chief operating officer, CancerCare; Michael Zincone, advocacy and professional relations, Pfizer Oncology; Wayne Sichel, former head, U.S. federal policy, Bristol-Myers Squibb; and Nora Herting, co-founder and CEO, ImageThink. More details about the winning concept to come shortly.
Hackathons are growing in such popularity that MIT Hacking Medicine, which hosts an annual Grand Hack, one of the largest healthcare hackathons in the world, has developed a free Health Hackathon Handbook (http://hackingmedicine.mit.edu/healthcare-hackathon-handbook/) that outlines some of the key components to consider before getting started. The MIT Grand Hack — May 3 – 5 held at the MIT Media Lab — is a weekend event that allows participants to brainstorm and build innovative solutions with hundreds of like-minded engineers, clinicians, designers, developers, and business people across four different category tracks.
In addition to Hackathons, which provide a unique opportunity for creative thinking and access to ideas and expertise, companies of all types and sizes are also engaging in crowdsourcing and developing open innovation models to access external competencies that they may not have internally.
PharmaVOICE would love to hear from you regarding your company's hackathons, hackfests, crowdsourcing, or open innovation programs. Please shoot us an email with details and we would be happy to showcase your program in an upcoming issue.
Taren Grom, Editor
~~~~~~~~~~~~~~~~~~~~~~~~~

Their Word …
Denise Myshko
Managing Editor
Pharma companies and their partners have developed competition programs to encourage the development of new technologies and bring new expertise to the table.
Robin Robinson
Senior Editor
With all the hype about big data, marketers should not overlook the mighty power of small data.
Kim Ribbink
Features Editor
Instagram is a valuable forum for engaging a younger audience, but companies must learn how to harness its visual power.
~~~~~~~~~~~~~~~~~~~~~~~~~
April 2019 Patient VOICE
Patient-Based Culture
Patient Advocates
Rare Disease Patients and Caregivers
Patient-Focused Drug Development
Patient Caregivers
Patient Stories
Showcase: Global
~~~~~~~~~~~~~~~~~~~~~~~~~
Masthead
Volume 19 • Number 3
Publisher Lisa Banket
Editor Taren Grom
Creative Director Marah Walsh
Managing Editor
Denise Myshko
Senior Editor
Robin Robinson
Features Editor
Kim Ribbink
Design Associate
Ariel Medel
Director of Sales
Cathy Tracy
National Account Manager
Suzanne Besse
Webcast Network Producer
Daniel Limbach
Circulation Assistant
Kathy Deiuliis
Copyright 2019
by PharmaLinx LLC, Titusville, NJ
Printed in the U.S.A.
Volume Nineteen, Number Three
PharmaVoice (ISSN: 1932961X) is published monthly except joint issues in July/Aug. and Nov./Dec., by ­Pharma­­Linx LLC, P.O. Box 327, Titusville, NJ 08560. ­Periodicals postage paid at Titusville, NJ 08560 and additional mailing offices.
Postmaster: Send address changes to PharmaVOICE, P.O. Box 292345, Kettering, OH 45429-0345.
PharmaVoice Coverage and Distribution:
Domestic subscriptions are available at $190 for one year (10 issues). Foreign subscriptions: 10 issues US$360. Contact PharmaVoice at P.O. Box 327, Titusville, NJ 08560. Call us at 609.730.0196 or FAX your order to 609.730.0197.
Contributions: PharmaVoice is not responsible for unsolicited contributions of any type. Unless otherwise agreed in writing, PharmaVoice retains all rights on material published in PharmaVoice for a period of six months after publication and reprint rights after that period expires. E-mail: [email protected].
Change of address: Please allow six weeks for a change of address. Send your new address along with your subscription label to PharmaVoice, P.O. Box 292345, Kettering, OH 45429-0345. Call us at 800.607.4410 or FAX your change to 937.890.0221. E-mail: [email protected].
Important notice: The post office will not forward copies of this magazine. PharmaVoice is not responsible for replacing undelivered copies due to lack of or late notification of address change.
Advertising in PharmaVoice: To advertise in Pharma­­Voice please contact our Advertising ­Department at P.O. Box 327, Titusville, NJ 08560, or ­telephone us at 609.730.0196. E-mail: [email protected].
Letters …
Send your letters to [email protected]­voice.com. Please include your name, title, company, and business phone number. Letters chosen for publication may be edited for length and clarity. All submissions become the property of PharmaLinx LLC.