Sandoz Names Winners of Healthcare Access Challenge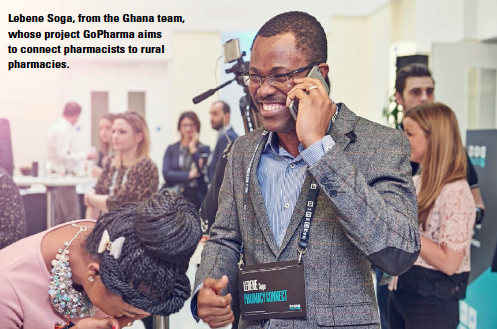 Sandoz, a Novartis division, named the three winners of its inaugural Healthcare Access Challenge (Sandoz HACk). The winners, chosen by a panel of judges at the Wired Health 2017 event in London, identified innovative approaches to address health access challenges in Ghana, the Maldives, and the Philippines.
The winning ideas all proposed novel ways to use mobile technologies to connect patients with caregivers and essential medicines, addressing access issues specific to their country but with the potential for solutions to be applied elsewhere. The three winners were chosen from six finalists, out of a total of about 150 ideas submitted from 30 countries.
The three winners, who will now receive EUR 20,000 each to bring their ideas to life, are:
Blood Drive: In the Maldives, one out of 120 newborn babies has the blood condition thalassemia. Mohammed Shuraih and Yameen Rasheed aim to link islanders with a database of hospitals, which can send updates when they are running blood donation programs and use geolocation alerts to everyone nearby so that they can donate blood.
GoPharma: In Ghana, pharmacists don't generally work in rural areas, and pharmacies are staffed by unskilled workers. Elvin Blankson and Priscilla Adu-Darko aim to connect pharmacists in towns with rural pharmacies, to make virtual appointments for advice on how to take medicines, provide information on contraindications,  etc.
Save-a-Life: In the Philippines, basic first-aid skills are mandated for inclusion in basic education. An app idea from Joel Alejandro and Andrea Relucio will help Filipinos who don't have the necessary training to perform CPR using auditory and visual guides, while also notifying emergency services.
Janssen Teams up with Actress for Psoriasis Awareness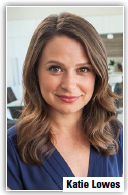 Janssen Biotech and the National Psoriasis Foundation (NPF) have launched Psoriasis: The Inside Story, a campaign that aims to shine light on the profound impact that psoriasis has on the lives of more than 7.5 million Americans. To empower those living with psoriasis to take action and live their fullest life, actress Katie Lowes and other leading advocates offer personal perspectives and support on psoriasisinsidestory.com. The multi-partner program also teams up with lifestyle experts to offer advice within key areas uncovered by research as those most impacted by psoriasis — staying active, travel, style, and relationships.
By visiting psoriasisinsidestory.com, visitors gain access to resources and support, including shared personal experiences, and tips, and advice from Katie Lowes and other leading psoriasis advocates.
Sanofi Genzyme Extends Multiple Myeloma Journey Partners Program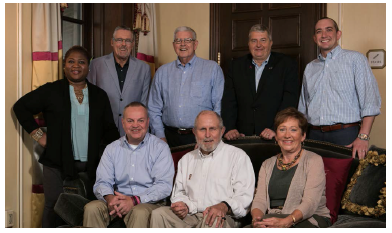 Sanofi Genzyme, the specialty care global business unit of Sanofi, has extended the Multiple Myeloma Journey Partners Program that leverages storytelling as a tool to improve the patient experience with multiple myeloma. Journey Partners are multiple myeloma patients who have experienced similar emotions, faced the same challenges, and asked the same questions about living with the disease.
The Multiple Myeloma Journey Partners program is a free one-hour educational seminar. The program gives people with multiple myeloma and their caregivers an opportunity to hear a Journey Partner share his or her unique patient journey with multiple myeloma and experience undergoing an autologous stem cell transplant.
Baxter and the ISMP Address Medication Error Prevention
The Institute for Safe Medication Practices (ISMP), with the support of Baxter International, is launching a two-year International Safe Medication Management Fellowship program. The goal of the program is to provide healthcare professionals with the education, tools, and training to advance medication error prevention.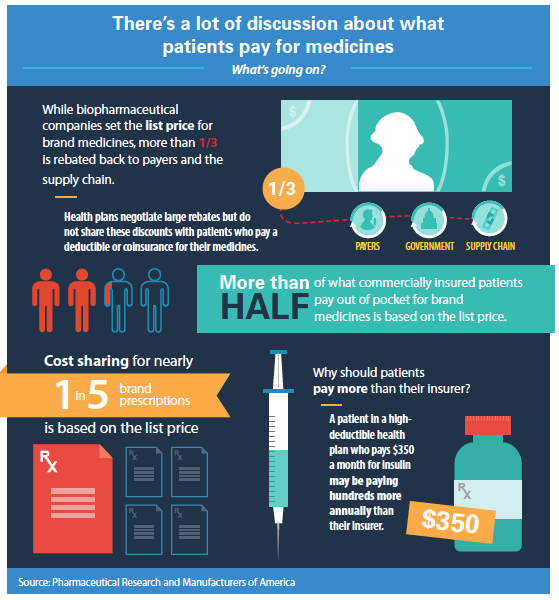 As part of the fellowship program, participants will work directly with domestic and international professional medication safety organizations.
~~~~~~~~~~~~~~~~~~~~~~~~~
Awards…
CenterWatch Survey Rates Top CROs
More than 1,300 global investigative sites across 15 countries have rated the best CROs with which to work in a new survey conducted by CenterWatch. The seven highest-ranking companies were PSI CRO, INC Research, Chiltern, QuintilesIMS, Parexel, ICON, and PPD. The results reflect how CROs have adopted a more strategic view of site relationships in recent years and invested resources in a wide range of initiatives designed to ease the site burdens. For the first time, sites report their working relationships have become more effective and performance matches that of sponsor companies.
Takeda Awarded for Supporting Employees in the Military
Takeda Pharmaceuticals has received an award from the Illinois Committee of the Employer Support of the Guard and Reserve (ESGR) recognizing the company for its support of employees involved in the National Guard and Reserve. Takeda earned the Pro Patria Award, the highest recognition given by the U.S. government to an employer that "demonstrates exceptional support for national defense by adopting personnel policies that make it easier" for employees to participate in the National Guard and Reserve.