For most organizations the war for talent isn't just with their competitors; it's a battle being waged on a global basis that transcends industries. As global megatrends escalate, companies are reshaping their businesses and innovating to meet new market demands. The challenge is talent innovation is not keeping pace. According to a recent Deloitte study, the war for talent is far from over. Companies looking to recruit and acquire talent now compete on a new battlefield shaped by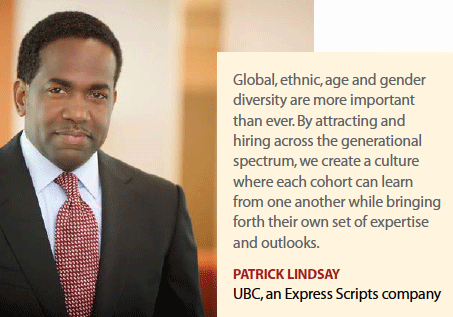 global talent networks and social media and defined by employment brands and changing views of careers; 60% of respondents have already or are currently updating and revamping their talent sourcing strategy, and another 27% are considering changes.
Faced with a scarcity of key skills and rapidly evolving talent demands, companies that fail to adapt will likely be on the losing end when it comes to attracting and accessing the people and skills they need. Deloitte research clearly shows a major transformation is taking place and there is a need for companies to re-invest in and re-engineer their end-to-end talent acquisition programs.
A recent TGaS study of 15 emerging pharma leaders found that talent-related issues constitute four of the top six most serious issues facing pharma companies when launching new drugs.
"The results told us that getting the talent right can make all the difference for launch," says Tim Wohlgemut, senior VP, TGaS Insights, a division of TGaS Advisors. "Knowing when to hire, who to hire, and how to hire/retain key talent are pressing issues not easily solved.
Once the talent is hired, aligning great people in different departments and from different backgrounds can also be a formidable challenge."
Deloitte researchers say to be successful in this new environment, companies should constantly attract new talent and "re-recruit" the talent that is already in place. The traditional staffing team is being replaced by a strategic talent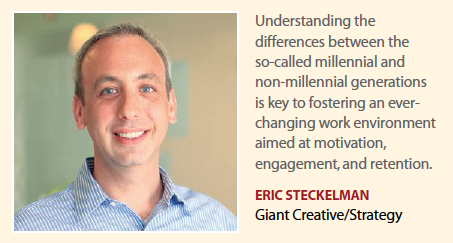 acquisition function, focusing on building an employment brand, sourcing people in new places using social media tools, creating opportunities for internal candidates, and leveraging the huge network of referral relationships within the company.
Talent acquisition is also being expanded as companies look for new ways to access and engage people, including through joint ventures, contracting, freelancers, and open source talent. These approaches are pushing the boundaries of talent acquisition to include new models of employment and new types of relationships for accessing skills and ideas.
"At Novartis, we have a clear mission to leverage science-based innovation to deliver better outcomes for patients," says Steven Baert, head of human resources, Novartis. "To achieve this we need to proactively develop the right talent and acquire the right capabilities at the right time. We drive talent innovation through an integrated approach to talent management, ensuring that we have the ability to anticipate, plan, and proactively develop the best diverse talent. Our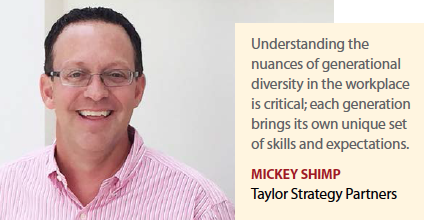 five-step model starts with ensuring we understand what future skills and experiences we need, implementing a robust approach to identifying and assessing talents through to ensuring that we have a clear commitment to support talents to close experience gaps, and develop and grow careers in line with our mission. All of our managers are measured and evaluated on their ability to develop, engage, diversify, retain, and move talent — providing opportunities for our associates and creating a stronger Novartis."
Rob Laurens, principal, head of HR, BBK Worldwide, challenges the phrase "talent war," noting that our industry — in fact every company — needs the evolving door of new talent with different experiences, perspectives, and easy familiarity with innovative technologies.
"With the national average of time spent in one job dropping below three years, knowledge transfer becomes as important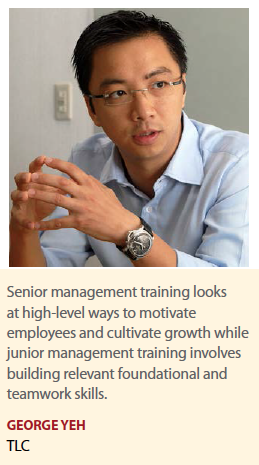 as knowledge storing," he says. "As a Baby Boomer I remember how we used to disparage our parents' generation of 'company men' who often had one employer for a life-long career. We saw ourselves as different: free to move companies and careers, often starting our own businesses. Ironically, as managers, we expect subsequent generations of workers to stay put.
"We're not at war with our staff, competitors or clients for talent," he continues. "From an HR perspective, we have reset our expectations, supporting our young and mid-career talent when they decide it's time to move on  to a new job inside our company or somewhere else, to pursue an advanced degree, or relocate to a new country. We're committed to developing a community of workers able to integrate a mix of innovative and established methods of executing quality patient and site engagement programs wherever their careers take them."
Working with Different Work Styles
With reports that cite up to 75% of the workforce being a part of the millennial generation by 2025, it is key that organizations appreciate the differences in expectations, even if those are subtle. Understanding what's important to any employee is not only a millennial issue, but also an issue for every organization and every manager to consider. Embracing change and being open to alternate points of view (even if it comes from someone with less experience) is a key driver for organizational success today and in the future, says  Eric Steckelman, chief growth officer at Giant Creative/Strategy.
"While Millennials continue to be a hot topic within the workplace culture discussion, the challenges are not new," he says.
"Understanding the differences between the so-called millennial and non-millennial generations is key to fostering an ever-changing work environment aimed at motivation, engagement, and retention. Social science tells us that Millennials do have a drastically differen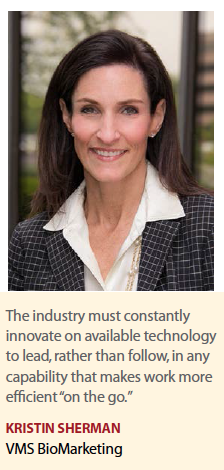 t outlook on what they expect from their employment experience. Millennials are well-educated, in comparison to previous generations; skilled in technology; self-confident; able to multi-task; and have plenty of energy. And while they have high expectations for themselves, they prefer to work in teams, rather than as individuals. Building a culture of community and collaboration among Millennials and their non-millennial counterparts is critical to success for any organization focused on growth — and simply makes sense today."
Attracting and retaining a workforce comprised of multiple generations takes a multi-faceted approach.
"Social media, particularly Facebook, Twitter, and LinkedIn, have become essential recruiting and engagement tools, especially for a younger generation of employees," says Anne Tinker, senior VP, human resources, INC Research. "A key to engaging with a workforce that spans multiple generations is flexibility. Every employee learns differently and has a unique preference for training and career development."
Mickey Shimp, president, Taylor Strategy Partners, says understanding the nuances of generational diversity in the workplace is another critical factor; each generation brings its own unique set of skills and expectations.
"While Boomers are typically more set in their ways, they also bring extensive business experience, and can provide a transfer of knowledge to the next generation," he says. "Millennials, on the other hand, view training as the key to their success and have a strong desire for constant feedback. They expect to be asked questions regarding benefits, salaries, and work-life balance."
The companies that will experience exponential growth realize the hiring model of the past will not find them the candidates of the future.
By assimilating the best practices of the new and the old, Mr. Shimp says, they will redefine the hiring process and acquire the talent necessary to meet the needs of today's healthcare professionals.
Kristin Sherman, chief financial officer at VMS BioMarketing believes the industry must constantly innovate on available technology to lead, rather than follow, in any capability that makes work more efficient "on the go."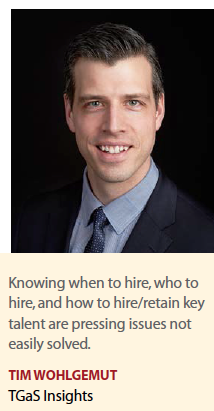 "And, as more Millennials and Gen-Xers enter the workforce, it becomes more critical to individualize and personalize how we interact through technology and in person," she says.
"One size doesn't fit all for these new generations, and we must be comfortable evolving our recruitment strategy and processes, while not losing intimacy in our day-to-day communications, feedback, employee engagement, and motivation efforts from a distance."
Likewise Laurie Halloran, CEO and president of Halloran Consulting Group, believes it's best to approach people with work-life options based on where their interests lie.
"The generational differences are distinct, and we are continuously researching both outside and inside the company to determine what our talent needs for success and happiness within their jobs," she says. "Some tactics are as simple as regular social events so employees early in their career feel a sense of community and a culture committee that seeks input from people at all levels within the company."
It's well-documented that while Millennials may not care as much about their salary, they are more concerned about their career development compared with other generations.
"Everyone — no matter the age, ethnicity, or gender — wants coworkers who have good people skills, that is, people who relate to and treat others well," says Heather McCann, head of human resources at Cambridge BioMarketing. "When hiring — and rewarding staff, for that matter — CB places an emphasis on cultural fit versus technical skills."
At TLC, a biopharmaceutical company developing lipid-based nanomedicines, George Yeh, president, says it's important to actively work to support each employee at every level and age group depending on specific needs.
"A strong social media presence is particularly helpful in communication and engagement with younger employees," he says. "For our many employees with young children, we host a well-attended annual bring your child to work day with an open house, games, and child-friendly activities. For those employees further along in their careers, enabling access to our global contacts in big pharma, regulatory agencies and research institutions provide many opportunities for career development. We also have separate, focused retreats for both senior and junior management with training tailored to each skill set. Senior management training looks at high-level ways to motivate employees and cultivate growth while junior management training involves building relevant foundational and teamwork skills."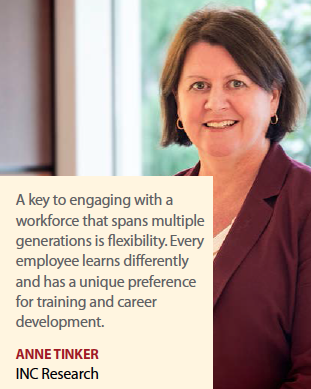 Patrick Lindsay, president of UBC, an Express Scripts company, agrees each generation certainly has its own unique set of qualities, and that while they don't want to typecast employees based on age, he and his team recognize that overall, employee groups have some shared preferences in how they work and how they want to be managed.
"For example, the strong influx of Millennials has pushed us to change the frequency with which we offer feedback," he notes. "An 'on-demand' generation such as Millennials prefers more feedback, not less. Global, ethnic, age, and gender diversity are more important than ever. By attracting and hiring across the generational spectrum, we create a culture where each cohort can learn from one another while bringing forth their own set of expertise and outlooks."
When it comes company culture, it's important to encourage all people — regardless of what generation they come from — to bring their whole selves to work.
"We've created a work environment where whatever generational differences may exist are put on the table for everyone to see, embrace, and work through," says Shannon Boyle, global chief talent officer, Publicis Health. "When everyone feels comfortable expressing their work styles, preferences, and habits, we discover that we have more in common than not because of our shared business values and goals. Personally connecting with co-workers wherever they are on their life journeys and knowing that individual and collective contributions are appreciated helps us foster an environment that celebrates and recognizes the distinctiveness of all generations." (PV)
~~~~~~~~~~~~~~~~~~~~
Talent War Insights…

Elizabeth Bolgiano
Senior VP, Human Resources
AMAG Pharmaceuticals
AMAG's five core values are embedded into every aspect of our business, from recruiting and hiring, to using our values to drive decisions about business strategy. They provide a common thread that brings employees from different generations and backgrounds together.
Shannon Boyle
Global Chief Talent Officer, Publicis Health
We strongly believe that people are our product. We approach our talent strategy the way that other companies might approach R&D. We put an enormous amount of investment and focus on how we develop this incredibly scarce resource called talent. An inclusive culture and ethos of continual learning are championed from the mailroom to the corner offices.
Anthony Caggiano


Client Account Director, Ashfield
We give as much weight to examining behaviors and attitudes that fit the culture as we do to specific job-related competencies and skills.

Yuval Cohen
CEO, Corbus Pharmaceuticals
Not only is it necessary for a company to attract the best talent, it needs to continuously generate new opportunities for growth to keep current employees engaged and to retain existing talent.

Daniel Dellacona
Group VP, Human Resources & Resource Management, Publicis Health Media
Our approach to innovation meant we had to create a culture where people could bring their whole lives to work.  We want people to bring their passions, diversity of experiences, and perspectives to work. By doing so we create an environment that not only supports, but accelerates innovation. It is a strategy that works across generations.

Gregg Fisher
Managing Partner, The Stem
Our talent model was constructed to address the digital knowledge and experience gap in life sciences. In 2016, according to one study, 77% of marketers believed missing digital know-how was the key to their digital transformation. In 2017, we see this gap widening as digital becomes more central to the C-level agenda.

Ryan Maglione
VP, Talent Acquisition & inVentiv Recruitment Services, inVentiv Health
We have a program focused on developing the next-generation executive leaders within our global businesses. This model includes a rigorous assessment and development program focused on providing the tools, resources, and development opportunities that will position inVentiv and our leaders for the evolving life-sciences landscape.

David Paragamian
Managing Director, Razorfish Health
The phrase talent war has been used for so long that it is greeted with numbed agreement by executives; fundamentally, no matter the agency, no matter the geography, no matter the function, the key issue is simply: Talent with a capital "T." The issue is how to attract and retain the best talent.
Andrew Reina
Senior VP, Advanced Clinical
We leverage tools to ensure the characteristics of our talent align with the behaviors required to be successful in various roles.  We complement this with an extensive focus on career paths and employee engagement, thus creating an emotional connection to the organization and clients, while embracing the needs and motivations of a multi-generational workforce.
Kimberly Sloan
Senior VP, Human Resources, RegenxBio
As we prepare to enter the clinic with several gene therapies, attracting and retaining talent is essential to our growth and vitality. Rather than ducking in and out of trends in human resources, we chose to focus on establishing a vibrant corporate culture and defining our mission, vision, and values statements to serve as the backbone of the company.

Collette Taylor
Senior VP, HR and Facilities, Astellas
There is no single solution that creates the perfect work environment for every generation. However, Astellas takes workplace equality seriously and strives to provide an inclusive and supportive environment.  We offer traditional employee benefit programs that help employees balance lives in and outside of work, like flexible work options, parental leave, child and elder family care, and paid volunteer days off.  We actively explore ways to continue cultivating diversity in all aspects of our business.
~~~~~~~~~~~~~~~~~~~~
Talent Strategies Enable Innovation
John Cassimatis
Co-founder and
President, TayganPoint Consulting Group
The ability to attract and retain talent is increasingly becoming a top priority for companies. And within the life-sciences industry there is simply a stronger competitive environment in place for talent. Many are leaving large pharma for biotech companies, which are perceived to be more innovative and less bureaucratic. With aging workforce populations many companies will see a significant percentage of their employee population retiring so there will be a need to attract new talent. And those just beginning or in the first five to 10 years of their career are looking for different things from other generations.
Here are some ways organizations are evolving their talent strategy to achieve top business goals and drive talent innovation:
Culture. There is a saying "culture eats strategy for lunch." Culture is everything and to compete for talent, companies need to have a clear sense of purpose and a set of shared values. That purpose and shared values not only needs to be communicated but also demonstrated by the behaviors of senior management.
Change Management. Most companies are going through transformation and those that effectively manage change and shorten the communication tree from the C-suite to the floor and communicate effectively to employees will have a competitive advantage over other companies
Employee Engagement and Skill Development. Employees want to be engaged and feel like they are making a difference. There is a great deal of investment being made in empowering employees to challenge the status quo, lead at all levels, and promote the notion that it's never too late to learn a new skill or change focus.