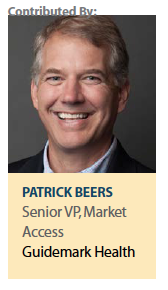 The healthcare system is undergoing a profound change in how care is delivered, reimbursed, and coordinated. A new emphasis on population health, patient experience, and cost per capita has been brought about through new policy (the Affordable Care Act) and effectively articulated through the "Triple Aim." To best understand how this ongoing evolution could impact the pharmaceutical industry, it's important to have a clear roadmap that shows where we've been, where we are now, and where healthcare is going. Taken from the perspective of the provider, the following evolutionary roadmap puts changes in their appropriate context to help us recognize how we have evolved into our current environment. In addition, it allows us to appreciate why and how we are going to migrate into the next phase in the evolution of our healthcare system.
With every stakeholder affected by the transformation of the healthcare system, the pharmaceutical industry will need to rethink each aspect of its business—where to invest, what evidence must be generated, what marketing mix should be adopted, relationship with providers, contracting strategies, product positioning, product support, etc. All of these will need to be reevaluated within the context of the evolving healthcare system. Providers are clearly redefining their own business models and looking for ways to establish a tangible value proposition. As such, pharmaceutical marketers need to ask themselves: Are we ready for these changes? Do we fully understand them? Do we know how to position ourselves for success? At Guidemark Health, we help clients successfully answer these questions and more so that their brands can succeed today and in the future. (PV)
---
Guidemark Health is a midsize, full-service healthcare communications agency with decades of experience, knowledge, and passion. We deliver meaningful healthcare experiences that change lives for the better.
For more information, visit guidemarkhealth.com
.