A "Universal" Flu Vaccine in the Works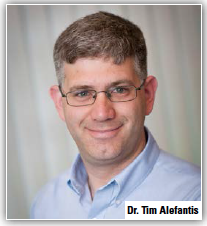 Tim Alefantis, Ph.D., Sanofi Pasteur's R&D lead on the second-generation vaccine program, and Sam Lee, Ph.D., project strategy for Sanofi Pasteur's pandemic and new influenza vaccines, talk about the company's work to develop a broadly effective influenza vaccine.
Influenza is a serious disease that can lead to hospitalization and even death. Over a period of 31 seasons between 1976 and 2007, estimates of flu-associated deaths in the United States range from a low of about 3,000 to a high of about 49,000 people, according to the Centers for Disease Control.
One of the major challenges in the prevention of seasonal flu is that vaccines have to be updated annually. Influenza viruses easily adapt and change in response to the environment. The seasonal flu vaccine protects against the influenza viruses that researchers predict will be most common during the upcoming season.
Sanofi Pasteur is conducting preclinical research that could lead to a flu vaccine with broader protection. In March, Sanofi Pasteur announced publication of data in the Journal of Virology on a vaccine strategy that elicited a broadly reactive response against seasonal and pandemic H1N1 influenza viruses in mice. The company, along with researchers at the University of Georgia, is working on a vaccine to protect against multiple different strains of H1N1 virus at once.
Sanofi Pasteur researchers hope to be able to one day replace the current standard of care with this more broadly cross-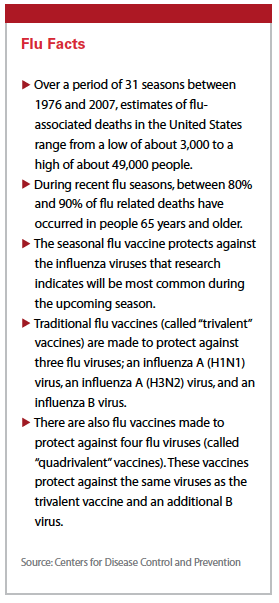 protective vaccine against seasonal influenza strains spanning several years, including drifted strains not yet in existence.
Influenza vaccine manufacturers are directed by, and provided with, candidate vaccine viruses from public-health authorities determined through active surveillance of influenza viruses circulating each year.
The H1N1 influenza virus caused a worldwide pandemic in 2009. When it was first detected, it was called swine flu because the virus came from pigs, but the virus now circulates in humans as a seasonal form of influenza.
"We intend to be able to increase the breadth of the antibody response to recognize more strains to give broader protection," says Tim Alefantis, Ph.D., Sanofi Pasteur's R&D lead on the second-generation vaccine program. "The term universal vaccine is definitely aspirational. People think of universal as covering all strains and potentially one vaccination for life. But that is very complex. We see this as more of an iterative approach, and we think of a broadly protective and broadly effective vaccine as something that is more achievable and still provides a significant benefit over the current standard of care but is on the path toward a universal vaccine."
Sanofi Pasteur is focusing on the areas on the surface of the flu virus that change and mutate to develop a vaccine for multiple points on that protein, hopefully creating a vaccine that will be effective for multiple years.
Nine candidates based on the COBRA technology were designed and assessed as vaccines used alone, in cocktails, or in prime-boost combinations. The most effective regimens elicited the broadest hemagglutination-inhibition (HAI) response against a panel of H1N1 viruses isolated over the past 100 years, even against viruses whose sequences were not included in the design strategy.
"For current vaccines, an endpoint is the hemagglutation inhibition," Dr. Alefantis says. "We are using the same technology and the same benchmark to induce antibodies that work against a broader number of strains."
Sam Lee, Ph.D., head project strategy for Sanofi Pasteur's pandemic and new influenza vaccines, points out that the surface of the influenza virus is comprised largely of proteins.
"These proteins have a very specific shape and they attach to the outside of a cell at certain points," he says. "A vaccine causes the body to generate antibodies that blocks that attachment to the cell, which then prevents the virus from attacking the cell.
The virus changes the attachment points, so it is able to evade the antibodies developed for a particular strain of the flu virus.
If we can develop a vaccine that causes an antibody to block multiple points on the surface of the protein, then we have a better chance to block multiple strains of the virus."
Dr. Lee says the company's preclinical research aims to demonstrate that the vaccine protects animals against active virus.
Sanofi Pasteur has an existing R&D collaboration agreement with the University of Georgia to further design and develop novel synthetic vaccines based on the HA protein to help protect against disease caused by seasonal influenza strains spanning several years, including drifted strains not yet in existence. This would provide an advantage over traditional influenza vaccines, which depends on the selection of candidate vaccine viruses by public health authorities following analysis of data collected through active surveillance of influenza viruses circulating each year. (PV)