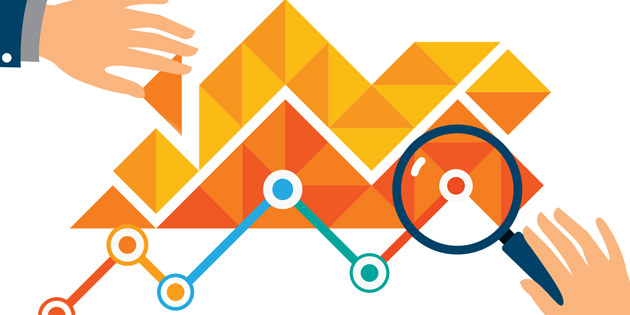 The pharmaceutical industry is not immune to the glut of data being generated by medical records, social media, and connected medical devices. It cannot ignore the possibilities that these big data sets can bring to the commercial strategy table. The time is now to embrace the myriad amounts of critical information available and translate them into actionable business intelligence.
Big data and analytic technology are providing more ways for the industry to obtain important information regarding its customers, as well as enabling deeper insights and better targeting that can result in faster decision making in today's outcomes-based commercial landscape. With every new data byte that is generated, collected, and deciphered, the pharma industry is one step closer to better understanding where and how to reach physicians, patients, and payers as part of its overall commercial strategy.
The flood of data and the emergence of technology developed to help manage information are setting the foundation for robust insights that will aid in creating launch strategies.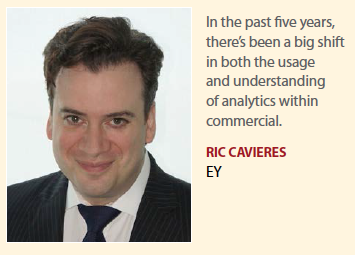 "As the stakes associated with a product's launch are increasing, companies are more ready to adopt new and additional types of information and analytics," says Ric Cavieres, principal and commercial leader, at EY. "We are seeing a whole sea change in how analytics are being used and the move is very much forward thinking, prescriptive and proactive, rather than being reactive.
And, as such, data and analytics are now driving the strategies and the execution on the commercial side."
Sometimes all this wonderful data is not available to pharmaceutical companies, says Pratap Khedkar, managing principal, ZS. Despite that hindrance, some companies are working to obtain that data to better align their commercial efforts with physician and patient needs.
"Much of the data are not under the control of pharma, so that's still a problem," he says. "Pharma companies don't have access to all these new data sources, including data from payers and providers. Pharma companies need to figure out how to participate in the analytics evolution."
The days of relying on script data to demonstrate the value of a brand is over, says Drew Desjardins, executive VP, chief strategy officer, Dudnyk.
"In an era where all stakeholders, from payers to healthcare professionals to patients, are demanding greater value from medications, simply counting scripts falls far short of a steady stream of real-time data," he says. "Greater connectivity through myriad digital channels allows manufacturers to gauge brand awareness and understanding through the analysis of interactions with tools such as patient start forms or FAQ pages on brand websites."
Patient satisfaction with a particular brand can be measured through feedback mechanisms built into CRM programs and that data can be shared with specialty pharmacies to enhance the patient experience. Payers can use the data to validate formulary placement, while HCPs can use the information to improve quality of care.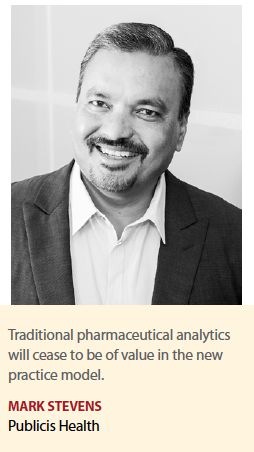 "With thoughtful planning, manufacturers can build these types of metrics into all of the tactics that support brands and be in a much better position to demonstrate value to all constituents," Mr. Desjardins adds.
"As an industry we have come a long way since 1990 when we just had drug distribution data to use for all segmentation and targeting purposes," says Mark Stevens, chief commercial officer, Publicis Health. "Twenty-five years later, the landscape for the practice of medicine has changed."
According to Mr. Stevens, more than 60% of physicians now practice within an integrated delivery network (IDN) or an accountable care organization (ACO). Patient outcomes are becoming more important along with quality and cost of care.
Real world data (RWD) will be used to measure outcomes and more targeted strategies, incorporating lab and other biomarker data, will be integrated into analytic strategies to create the new commercial value.
These real world analytics will play an increasingly critical role in the changing healthcare landscape. Within five years the marketplace will have changed so dramatically that not even the best product in the world will make it to market without them.
"Physicians and payers are increasingly asking for analytics that show in the real world that the product will actually work in a way that differs from randomized clinical trials," Mr. Khedkar says. "Commercial teams will need analytics to show that the innovation will actually make the payer money or give the provider the right clinical outcome or they will never be able to state the customer-specific case for the drug."
Pharma companies can also use population health data geographically — including measures such as HEDIS (The Healthcare Effectiveness Data and Information Set) scores — to better demonstrate the targeted unmet needs to both provider and payer customers, says Steve Laster, senior digital strategist, MicroMass Communications.
"Pharma companies can use these data to have more meaningful conversations with customers about their patient populations and develop more targeted educational offerings," he says. "These initiatives would allow companies to partner with healthcare systems and payers to address unmet needs and improve population-level outcomes."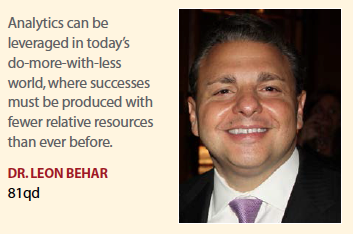 In the past, the industry had the luxury of being able to successfully introduce new drugs with marginal incremental clinical benefits, says Leon Behar, Pharm.D., CEO of 81qd.
"Today, payers demand a demonstrable value for a new market entrant," he says.
Similarly, pharmaceutical marketers historically enjoyed seemingly unlimited marketing budgets with little accountability for ROI, he adds.
"In today's do-more-with-less world, where successes must be produced with fewer relative resources than ever before, analytics can be leveraged to help identify the ideal patient for a given therapy, the healthcare providers who have the greatest concentrations of those patients in their practices, the most influential clinicians among those providers, and how those clinicians are interconnected," Dr. Behar says.
Advanced technology and data analysis tools can be used to speed up the collection and evaluation of pertinent data, says Beatrice Kerridge senior principal, U.S pharma solutions, IMS Health.
IMS Health works with its sister company AlphaImpactRx to leverage technologies and analytic advances to extract, analyze, and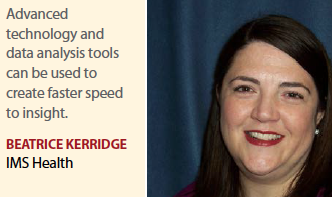 visualize data more quickly than in the past.
"Companies are using technology to quickly discover the what and the why to enable faster answers to key business questions," she says. "Typically, physicians are segmented based on only their utilization of the brand, but now we are able to look at those same prescribers or patient segments, and understand how promotion impacts drug utilization.
"Leveraging technology like data visualization helps mine the data faster and results in a deeper, newer insight about what's happening within the marketplace by being able to do diagnostics and link these various types of data together," she continues.
Ms. Kerridge says that before these tools were available, it could take a week to two weeks to get results back whereas today's technology pulls this information together in near real-time."
She has observed a little bit more growth happening in this space, but overall the strategies for technology and tools are inconsistent in terms of the approach and the philosophy across the pharmaceutical industry.
Impact of Data on Commercial Strategies
New innovative commercial processes will need to determine the best intersection between the offer affinity and the channel affinity for physicians, among other important marketing decisions.
"Marketers will move away from a focus on biochemical innovation to a focus on data, analytics, and where this information will create the most impact," Mr. Khedkar says.  "Companies are beginning to figure out that offer affinity and channel affinity are solid ways to get to know the customer that competitors will find hard to match."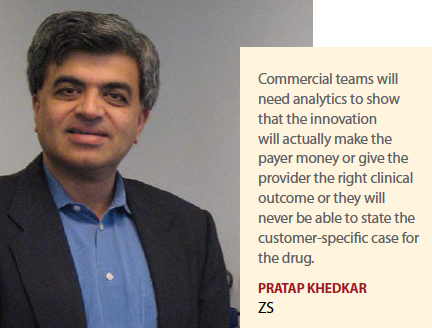 These analytics will shed light on predicting physician behavior and provide deep insights, but those statistics won't help unless the organization is willing to act on them.
"Analytics can be great to provide insight, but if the information isn't made digestible, fairly precise, concrete, and doesn't incite organizational behavioral change then the customer won't see the impact," Mr. Khedkar says. "There are three axis that must be present for optimum results: the insight, the prediction, and the ability to be prescriptive."
Some companies within the industry have already started to translate analytics into actionable insights, according to EY.
"In the past five years, there's been a big shift in both the usage and understanding of analytics within commercial," Mr. Cavieres says. "Traditionally, commercial strategies were done at one level and the execution and reports were centered in a different level and they didn't interconnect. Today, companies are informing strategies through analytics and insights."
An example of this shift would be the increased use of multichannels in addition to the traditional face-to-face sales model with physicians. There are various digital channels providing opportunities for reaching physicians, such as email, Websites, and apps.
However, to manage the messaging successfully, marketers need to better understand their customers and focus on less of a product push and more on understanding the optimal communication channels for their customers, according to Mr. Cavieres.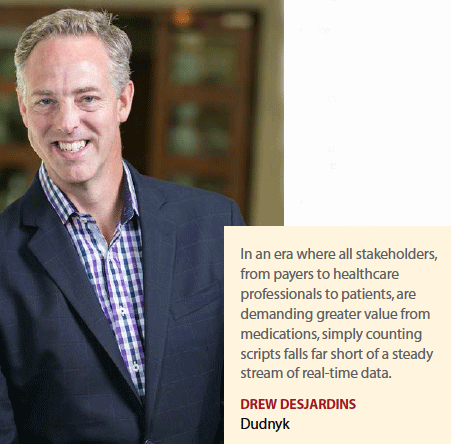 Not too many years ago, prescribing data was about all pharma companies had to go on, but today's data explosion has changed this dramatically. Slowly, the industry appears to be shifting away from product-based analytics and moving toward performing deeper dives into more refined statistics of physician behavior and segmentation.
"Five years ago, pharma companies didn't have too many sources of data to analyze," Mr. Khedkar says. "The industry used data such as prescription rates and sales calls, which pharma companies had a good handle on. Today, however, pharma companies need to figure out how to blend being product specialized as well as much more customer-centric, as opposed to being completely product-centric, which was the case 10 years ago."
As the industry begins to use analytic data to help emphasize the commercial value behind its products, the first step is to use advanced segmentation to engage with the right physicians, referral networks, and institutions, says Leilani Latimer, director of marketing, Zephyr Health. Getting to the right providers means having a more meaningful conversation with those who are treating the patients in the specific disease/treatment area, and who will have a greater appreciation for the product and organization.
"For example, let's say the product is specific to a certain age demographic, children with cardiac conditions in this case," she says. "The life-sciences company is going to want to segment its customer base by pediatric cardiologists, not all cardiologists, and, specifically they are going to look for referral networks such as pediatricians and children's hospitals, or special institutions within certain medical hospitals."
Combining that base with insights that come from deep analytics around prescribing behaviors and interaction with competitors will provide a more precise, targeted customer group with which to share the product value, she adds.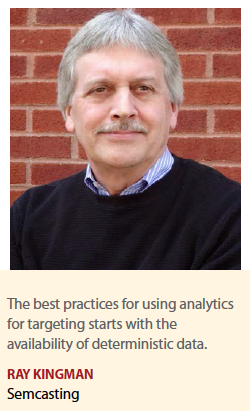 Analytics applied in any industry is about refining probabilities for success, says Ray Kingman, CEO at Semcasting. For the pharmaceutical industry, the application of an analytic methodology is both required for privacy reasons and, for reasons of scale, it is a particularly good fit for improving the efficiency of launching a new product. Assuming that a new pharma product is going to have a natural constituency of consumers and/or physicians, the use of analytics to tease apart the best prospects from the least appropriate, is a natural fit.
"The applicable data from which an analytic model is built can be one or multi-dimensional," Mr. Kingman says. "We can look at the frequency of prescriptions written in a particular location or we can also consider the consumer trade area of a prescribing physician, location of the hospital or clinics and align the medical professionals with the demographics of patients with the type of service that is being provided."
Mr. Khedkar says life-sciences commercial strategies need to take a page from Netflix and Amazon, which use consumer data to determine how to best interact with customers through customized messaging. For example, if you watch House of Cards, Netflix collects that information and uses it to suggest other political dramas for you to watch.
"This method can apply to physician interaction in a big way," Mr. Khedkar says. "So, companies need to understand two things about physicians: how would they like to interact and what are their topics of interest."
So instead of conducting a "spray and pray" initiative and discussing all product assets that are allowable, as many times as possible through many channels, marketers can customize both the message and the channel.
Customization is extremely important in these days of limited access to physicians; marketers need to make every message count, Mr. Khedkar says.
"ZS's own study shows that physician access is below half now and it might end up being below a third in another five years," he says. "Imagine what would happen if Amazon bombarded you with everything in its catalog in the hopes that you might buy something — that's what messaging without customization would feel like to a physician."
Results of one ZS study revealed that of the highest, most valuable 30,000 physicians, one average physician in this high-value bucket is hit with about 2,700 contacts from pharma every year. These communications are not just coming from reps; they encompass everything.
Another new trend in developing commercial strategies from rich data analysis is to connect them with commercial profitability.
"The new leading trend we're working on is bridging the gap between the CFO office and the commercial leaders," Mr. Cavieres says. "Traditionally, within commercial, each of the towers — sales, marketing, market access — are allocated their own budget.
It's not really holistically understood which function is getting what or why they're each getting a given budget and, thus, which function is really driving profitability and actual sales."
Mr. Cavieres says until recently, companies were not looking at the cost component of profitability across the board, including discounts, the salesforce costs and all of the marketing costs, but rather were analyzing spend and results within silos.
New commercial profitability metrics allow companies to determine geographically and across different therapeutic areas and customer sets where the greatest commercial profitability is.
This helps the CFO office to better understand what is driving market share and that revenue is not always profitable across the whole company. These new metrics will guide the company where to find greater areas of profit and how to ultimately drive better access for patients and treatment paths.
Is Big Data from Social Media Effective?
Social media has become one of the major contributors to the increase in healthcare consumer data. Communication among patients, providers, and other third parties creates a tremendous source of data pertaining to healthcare.
Our experts have differing opinions on the importance of the data captured through social media, but they all agree that social monitoring is not a stand-alone research model.
"The jury is still out on how best to use social media as a valuable decision point in an engagement strategy or in customer relationship management," Ms. Latimer says. "There have been conversations around using social media data to determine sentiment — positive or negative perception of a treatment — and then link that to leadership positions on publications, trials, or research. Currently, the physicians who are most active on social media, however, tend to be posting about a disease/treatment area in a way that is more valuable information for patients, rather than around specific treatments, which would be valuable feedback for a life-sciences company."
Although social media monitoring has a role in understanding what clinicians say they are doing, the use of actual healthcare encounter data is a much better indicator of what is actually happening in clinical practice, Mr. Behar says.
"What clinicians are tweeting about may very well differ from what they are actually doing in their practice," he cautions. "I have a bias for empirical data."
Insight can be derived from a handful of social media data points, but Mr. Kingman prefers to use a more direct analytical approach. Analysis should include working with audiences as holistic people, defining the best prospective audience and then using the expansive coverage of the online exchanges to reach the right audience, at the right time and place.
"Similar to exclusively applying tactics such as targeting where prescriptions are being written, the use of social data alone is comparatively a blunt instrument for pharma marketing," he says.
However, Mr. Stevens sees the social media audience and analytics derived from it as a force to be reckoned with.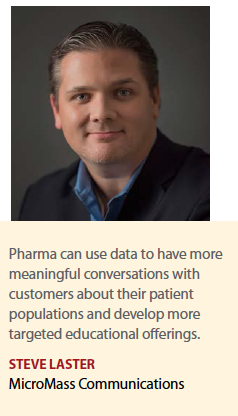 "With the passage of the Accountable Care Act, there has been a drastic increase in the role of the patient in healthcare choice and delivery," he says.
The ability to track and understand individual customer behavior from this growing segment will prove to be extremely viable, especially when trying to illustrate value.
"Patient journey mapping will gain increased importance and will involve every and all patient touchpoints from social media to visits to sites such as WebMD," Mr. Stevens says.
"Data analytics will then transition from physician behavior prediction to patient 'predictive archetypes,' defining value creation for this new 'segment of one.'"
Social listening has come a long way over time, with improved technology that is much more powerful and user-friendly, Mr. Desjardin says.
"We're now in a position to respond much faster to changes in the market and deliver more effective solutions through these tools," he says.
However, there is a downside to interactions on Facebook from a marketing perspective.
Although patients, especially in the rare disease space, tend to have very active, well-connected communities, on the Facebook platform they are insulated from social listening algorithms. But there are other social platforms available.
"In some cases, patients or caregivers are very active on other social platforms such as Twitter, and that gives us the chance to get a feel for what's important to them, what they're talking about, and even who the true influencers are within the community," Mr. Desjardin says. "The ability to gather information in real time about the brand or the disease state can be invaluable for responding to the needs of the community or resetting marketing strategies. Within hours of approval, a manufacturer can gauge fairly accurately what patients are saying about the brand."
Armed with this information, a manufacturer can better prepare its sales reps to alert HCPs about questions their patients may be coming to them for answers.
At other points, marketers can benefit from data gathered from social media to adjust marketing materials such as patient education or support.
Mr. Cavieres says data from social media is always being created and updated and that also increases its value.
Although structured data makes up the majority of the data pie, he estimates that a quarter of the data on the commercial side is now unstructured social media and digital data.
"Social media has become very, very important and that's another big data source, unstructured, that really requires different techniques to the structured data," he says. "Companies want to combine those insights with other insights."
Social media can be used to gain a deeper understanding of physician online behaviors, including potential digital influence, especially since key opinion leaders may no longer be the senior physicians in a given specialty, Mr. Laster says.
"Pharma can use these data to have more meaningful conversations with customers about their patient populations and develop more targeted educational offerings," he continues. "With the proliferation of social media platforms, the driver of key opinion leaders is based on their voice, their credibility on a given topic, and the number of people who follow them. Whether they use physician-specific social media platforms or traditional ones, their ability to create, share, and engage with meaningful content or opinions is what truly drives their influence potential. The flattening of perceived authority is nothing new and has been known outside of the pharma industry for some time. However, it is now time that pharmaceutical marketers use this source of big data to inform where and how to focus the attention."
The industry should be laying the groundwork for the next wave of advances in big data and technology, as the constant innovation in data analytics will unlock unforeseen opportunity for improving the effectiveness of commercial strategies in the pharmaceutical and life science industries.
As Mr. Khedkar says: "It's not just a matter of doing analytics; it's a matter of doing analytics in a way that the pharma industry has never had to do before."
While there is still some hesitancy within the industry, there is also some excitement, he says, because companies know that trial results are no longer enough to earn a place in tomorrow's marketplace.
Editor's Note: For important information on best practices for effective physician messaging created out of data analytics, see our bonus digital copy. (PV)