Physicians Will Prescribe Biosimilars
 Trending now:  Lower patient costs remain a key driver across five specialties with significant biologic use.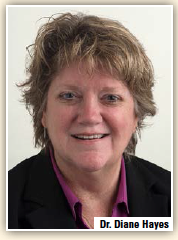 In A survey from InCrowd, targeted U.S. biologics prescribers shared their perceptions regarding the onset of biosimilars — lower cost, similar yet not identical versions of already FDA-approved biologic drugs. Data suggest that efficacy and safety considerations notwithstanding, U.S. physician respondents are poised to embrace biosimilars as a potentially important way to reduce patient drug costs.
Nearly half of U.S. doctors in five major specialty areas surveyed — physicians with significant biologics prescribing patterns — anticipate expanding their prescribing of biosimilars in the next three years, as biosimilar availability increases. Respondents ranked lower costs for patients as the chief way biosimilars could bring value to their patients. Reflecting practical considerations, one in four doctors said that payers and insurance firms ultimately will determine — if not mandate — their level of biosimilar prescribing over the next three years.
"As the healthcare industry grapples with the best strategies to lower drug costs, the survey shows that while understandably prioritizing efficacy and safety first, physicians are on board with their use," says Diane Hayes, Ph.D., president and co-founder of InCrowd. "The key will lie in how payers decide to reimburse for biosimilars and their biologic counterparts."
Promise of Immuno-Oncology Therapies Is Boosting R&D Funding and Alliances
Investments in research and development for new immuno-oncology drugs, along with dramatic improvements in complete response rates in trials for new immuno-oncology therapies, are helping to increase the number of alliances between pharmaceutical and biotech companies and university and cancer centers, a new analysis by the Tufts Center for the Study of Drug Development shows.
Currently, more than 130 biotech and 20 pharmaceutical companies are developing I/O therapies, according to Tufts CSDD. That activity, Tufts CSDD said, reflects — and is fueling — worldwide immuno-oncology product sales, with annual revenue expected to reach $25 billion to $40 billion by 2020, up from $2.5 billion in 2015.
The number of immuno-oncology alliances between pharma/big biotech and small enterprises grew at a torrid pace, from six in 2013 to 58 in 2015, accounting for $39 billion in research commitments over the three years.
"The immuno-oncology era is off to a promising start," says Ronald Evens, adjunct research professor at Tufts CSDD at Tufts University School of Medicine, who conducted the analysis. "The question is whether research partners can surmount what could be substantial obstacles to further clinical and commercial success."
Those challenges, according to Mr. Evens, include developers identifying validated biomarkers to increase the likelihood of clinical success and reduce development time and cost; the growing difficulty of recruiting enough volunteers for clinical trials; and cost-benefit metrics payers may adopt to guide reimbursement, which could limit market access and possibly returns to investors.
Four Trends in Pharmerging Markets
Technavio's latest report on the pharmerging markets provides an analysis on the most important trends expected to impact the market outlook from 2016-2020.
Strategic alliances: Forming strategic alliances for licensing and collaboration help in the co-development and commercialization of drugs and ensure the in-flow of adequate funds from both companies and help to reduce liability costs for individual companies in case of failures. They also attract more venture investments. Big pharmaceutical companies, to retain their presence in pharmerging markets, increasingly adopt partnership activities with local vendors for the development of new products, especially generic drugs.
Increase in generic sales: Pharmerging countries mostly include developing or less-developed countries where the affordability of drugs plays a major role for the blossoming of the market. Hence, the utilization and sale of generic drugs are high. Though the sales of generics have slowed down, the sales still outpace the sales of originator molecules.
Mergers and acquisitions: Mergers and acquisitions help to generate better revenue and develop advanced drugs. Co-development and commercialization rights for the drugs also make sales easier. The acquisition of a local company helps pharmaceutical companies to strengthen their presence in these markets
Early drug launches in pharmerging markets: The changing healthcare landscape drives pharmaceutical companies to adapt a strategy of launching their products in pharmerging markets as well as in mature markets. Pharmerging markets hold huge potential for new launches, as initiatives are being taken by local governments to increase the reimbursement coverage for individuals and drugs.
Doctors Adopt Electronic Prescribing to Combat Prescription Fraud and Abuse
New data from Surescripts, a leading health information network, shows that more than 48,000 providers in New York have adopted technology to combat prescription fraud and abuse and improve patient care.
Since March 1, the number of New York providers enabled for electronic prescribing of controlled substances (EPCS) increased 28%, as the state moved closer to the March 27 deadline to comply with the Internet System for Tracking Over Prescribing (I-STOP) mandate that requires the use of electronic prescribing.
Doctors in New York are outpacing their counterparts in other states, with just 8% of providers enabled for EPCS nationwide compared with 47% in New York.
This is a significant improvement compared with one year ago, when fewer than 2% of providers in New York were ready.
Meanwhile, pharmacy adoption of the technology is nearly universal, with 95% of pharmacies in New York enabled to receive prescriptions for controlled substances electronically.
"The industry has made remarkable progress in adopting this critical technology that can have a direct and immediate impact on improving patient care and saving lives," says Tom Skelton, CEO of Surescripts. "As we look beyond New York, we will continue to expand the connections we have with software vendors, providers and pharmacies to broaden the utilization of e-prescribing for controlled substances and add considerable value to the nation's healthcare system."
Medication Adherence Market to Grow
The global medication adherence market is expected to grow with 17.5% CAGR during the 2016-to-2022 time period, due to growing demand for advanced medication adherence systems, and growing geriatric population, according to P&S Market Research.
The increasing demand of mobile health (mHealth) technologies and increasing demand of personalized healthcare technologies will also drive the growth of the global medication adherence market. Among the various product offerings, the software-only offering segment is expected to witness the fastest growth during the forecast period.
The restraints associated with the growth of the global medication adherence market include privacy and security issues in the EHR and e-prescribing based medication adherence; and inadequate healthcare infrastructure in developing economies.
Geographically, North America dominated the global market of medication adherence market in 2015; whereas the Asian market is expected to witness the fastest growth at a during the forecast period.(PV)