Next Gen Commercial Models in Oncology – Changing Market Dynamics Demand New Innovative Models to Increase Speed to Therapy and Better Serve Patients
Sponsored By:
EVERSANA
Speakers:
Paul Norris, Vice President, Commercial Strategy & Planning, MacroGenics Suzanne Greenwood, RN, BSN, SVP, Chief Commercial Officer, EVERSANA Anne Marie Robertson, Senior Vice President, Strategy and Marketing, EVERSANA
In a new 60-minute virtual panel, PharmaVOICE Co-founder and Editor Taren Grom will discuss with industry leaders how changing market dynamics and a rich pipeline in oncology are creating a need for next gen commercial models.
Learn how to:
• Reinvent the oncology product launch with clinically oriented strategic planning and strong MSL-KOL relationships to demonstrate therapeutic success.
• Leverage an innovative, agile and "fit to scale" model to accelerate speed to market, manage costs and lower risk.
• Maximize patient outcomes throughout their treatment journeys and provide essential ongoing care.
• Assemble a team of oncology commercialization experts to successfully launch in a complex and competitive landscape.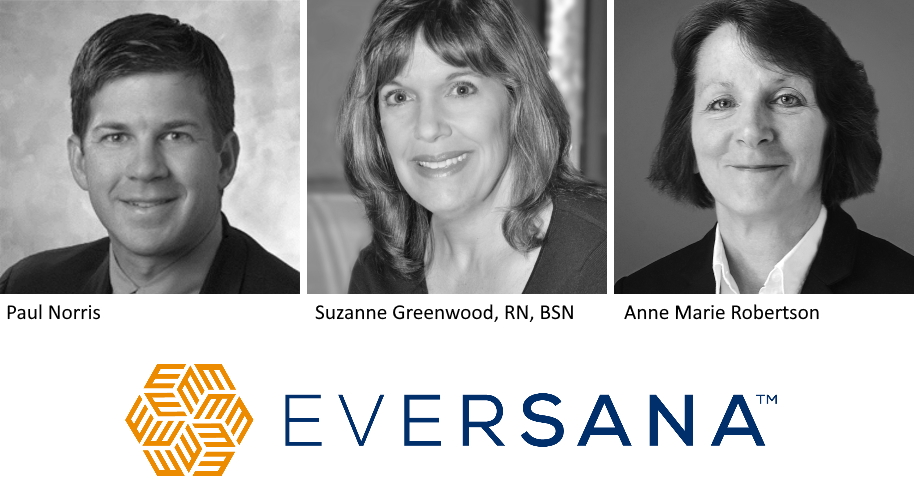 About the Sponsors
EVERSANA is the leading independent provider of global services to the life sciences industry. The company's integrated solutions are rooted in the patient experience and span all stages of the product life cycle to deliver long-term, sustainable value for patients, prescribers and payers.
For more information please visit https://www.eversana.com