Engage, Inform, and Perform: How to leverage medical content that shifts physician sentiment
Sponsored By:
MedThink Communications
Speakers:
John Kane, SVP, Managing Director, MedThink Communications Jeff Miller, Medical Director, MedThink Communications Grace Dent, Associate Creative Director, MedThink Communications
Engaging with, informing, and influencing physicians is harder than ever. Making the most out of every physician interaction is essential to achieving your goals. This webinar will show you how a targeted educational content strategy optimized for engagement, and performance will enhance communications and make every HCP interaction matter.
You will:
Learn the kinds of information physicians want to engage with and how to best provide it.
Have a greater understanding of why educational content is an effective engagement strategy and how to measure its impact.
Appreciate the value of a scientific identity, micro-learning, and gamification.
Be exposed to several techniques for conveying complex information effectively.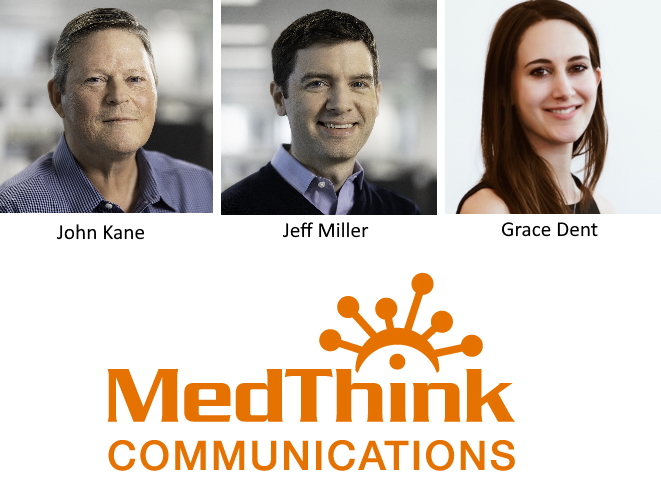 About the Sponsors
MedThink Communications is a transformative healthcare communications agency that takes your brand beyond the expected. We solve complex marketing challenges with an integrated approach called Performance-Driven Medical Education(TM) (PDME). PDME unites science, storytelling, behavioral science, and technology to shift perception and impact the behavior of healthcare professionals.
For more information please visit https://www.medthink.com